Best Laptops for Music Production work : You know what we want today is that everything should be just one click away to us. Yeah, because if we just talk about music that soothes us each time we hear has now changed its way to entertain us. Way before, music production required special studios equipped with instruments to produce high quality music. But nowadays, possession of correct laptop can help you built chartbuster music. People all over the globe are continuously using laptops and computers for their work, and now one more asset is being added to its properties, and that is of creating some splendid music. But not any laptop will help you create the same splendid music, as music production requires the running of large applications for the designing and editing of music. So don't you think than that one should have a compatible laptop for the same purpose? We actually know what you want and just because of that we will be telling you about the 10 Best Laptops for Music Production in this post.
Buying a laptop is not an easy task, as it requires you to keep some very useful tips in mind like high RAM with fast processor, built-in speakers and large memory capacity.
Check : Laptops for Programming
For this, an immense research is required, but don't worry because we have compiled the best of the laptops, to reduce your tedious research work. Choose an option out of the following which would suit you to compose some amazing musical tracks. Let's first start with some of the Laptops which are under $1000.
Best Laptops for Music Production
1 : HP ProBook 4540's – A Business Laptop
Wow! If you own this for music production than you really have a great choice. Yes, this is again a remarkable Windows based laptop that you will find in the markets today and a name well famous when we look for good music production laptop. Now what makes its music system so cool is its Intel Processor i7. This is considered as one of the best laptops for music production.
To save your music projects attractive-
It provides you with 1TB HDD space that is actually enough that you won't need any external storage device.
It has better graphics and smart battery too.
This laptop of HP runs on the i7 4th generation core processor clocked at 2.0 GHz with standard 16GB RAM.
Trust me, its sound effects are great and of highly effective quality and is also portable in nature that allows editing of music easy.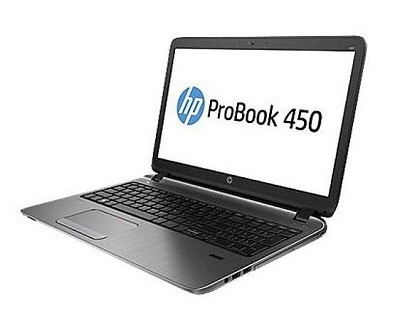 These are the features you can say that act like the strengths for composing multiple sounds and music editing without any lags, and that too on an Operating System like Windows. You can even go on for installing other software apart from the ones built in. With 1366×768 resolutions, 15.6-inch display and a DVD super burner add to its quality and process of music production and editing feasible.
Pros
Affordable price
1-year accidental damage protection
Cons
Doesn't come with pre-installed Windows
The fan is a bit more noisy
Buy Now : HP ProBook 4540s – Laptop for music production
2 : Dell Inspiron 15 5000 Series
Out of all the new technologies coming in, we have the most trusted brand too in our list. Dell is preferred over other laptops because of its built quality and most importantly the customer support, after the purchase. Surely it is one of the handy Laptop for Music Production.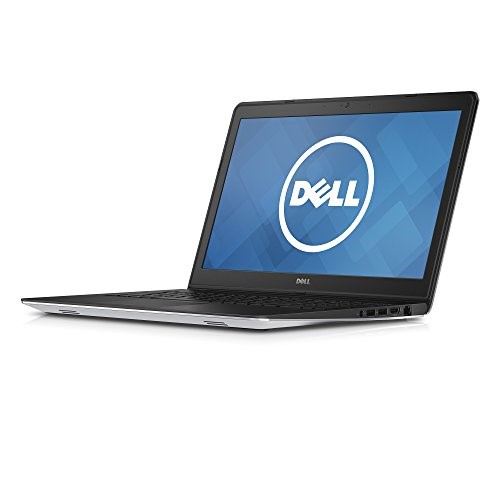 It's attractive Features are-
No slow processing and a decent performance along
Has 8GB DDR3 RAM and Intel's 5th Generation Core processor
Its i5-5200U 2.2Ghz, it is one of the best deals for those who are involved in music editing.
Dell also benefits its user with an apt biometric security system
Fast Access Facial Recognition which safeguards your personal work and doesn't allow its access to anyone.
Its Max Audio technology provides Dell Inspiron 15 5000 series is one of the best studio sound qualities.
Also read : Best Speakers for House Party
It would be a great choice if you pick this laptop for your work if you want to get your name lodged if it comes to music production and editing. This ranked as second as best laptops for music production and recording on our list.
Pros
Attractive
sturdy design
Fast performance
Loud speakers
Cons
Relatively dim display
Shallow keyboard
Buy now music production laptop : Dell Inspiron 15 5000 Series
3 : Toshiba Satellite C55-B5392
The last but not the least in our list is the most users friendly and budget friendly laptop, who don't want to spend their money on machine but would spend their talent in using this top as it is the one that is low budget laptop that allows you to compose great music. Even some low profile composers have given positive reviews regarding the laptop.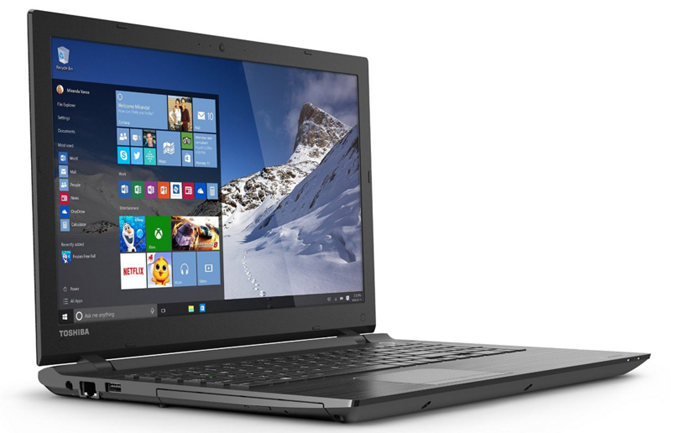 It is different from the rest as it works best-
With Windows 7 Professional rather than Windows 8.1 or 10.
It has 500GB hard drive
Sufficient 6GB RAM,
HD display and i3core
Also it comes with all essential ports and card slots.
Pros
Highly Durable
Reliable
Excellent Build
Good ventilation
Good LCD/Speakers
Cons
BUILD quality
Might be too slow
Buy now : Toshiba Satellite C55-B5392 – best laptop for making beats and recording
4 : ASUS F554LA – best laptop for music production and recording
ASUS avails you with two options which differ in their hard disk size and core processor. While their price is noticeably cheap amongst all the machines listed here, it is also suitable for those who would like to take the duly advantage of its exclusive apps and technology. You can define it as a pretty handsome model to generate some awesome music plus lighter in weight which can be taken along easily. Asus is known for best cheap laptops for music production.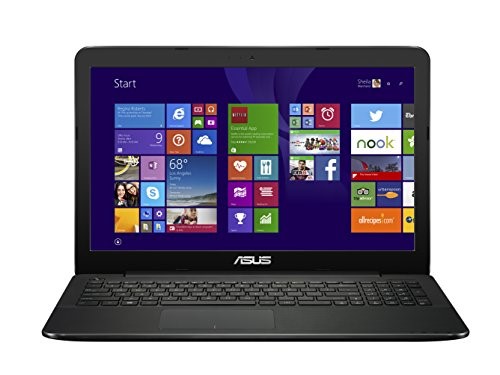 Highlights-
The first laptop which is clocked at 2.2GHzruns on 5th generation i5 processor
Has hard disk of 500GB
It is the second laptop that runs on i7 processor clocked at 52.4GHz and 1TB hard disk.
It has screen resolution of 1366×768 pixel and 8GB DDR3 RAM with 15.6 inches display screen.
The laptop uses the most powerful technology who is trying their hand in music composition.
ASUS F554LA comes with Asus Sonic Master Technology whose sound quality output is perfect and unbeatable.
Pros
Handles large programs well
1 year warranty
Great powerful processor
Cons
Basic graphics card
Lacks Full HD support
Also due to the powerful specifications of this laptop's hardware, cheap price and splendid sonic master technology it is selected as the best for music composition and editing.
Buy now : ASUS F554LA
5 : Toshiba Satellite S55-B5280 – best laptops for studio recording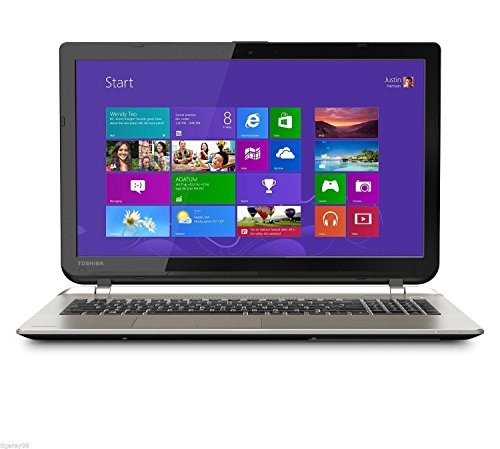 Now if you are looking for a laptop that gives you all what you require for best music production at one step than let me tell you this is the one which is a complete package as it comes with good hardware that too at reasonable price, thus can be called as a power packed laptop. So here is Toshiba presenting you a Light Headed Music Generation Laptop at affordable price. Let's have a look at some of its features. This is also laptop for music production and gaming purpose.
Read : Google Tricks
Focusing on its features it comes –
With an enormous 12 GB RAM storage capacity
Intel's i7 core processor
6 inches impressive display that lets you experience the best quality music production.
With minimal amount of weight, the laptop provides you with USB 3.0 ports which is an added advantage.
It has the i7 processor with 12 GB RAM and can support multi-tasking programs easily.
You can again like other download apps for music production and can easily edit your playlist anywhere you go.
Pros
Good Battery Life
Great Performance
Lightweight & Thin
3 Usb Ports
Cons
Weird Function Buttons
Hard to Access Bios
Integrated Graphics Card Limits Gaming
Buy now : Toshiba Satellite S55-B5280
Well these were some of the best budget Music Generation Laptops, now let's have a look at some of the costly models of Laptops for Music Production.
6 : Lenovo Y50 – best laptop for recording music at home
Apart from being known as a gaming laptop, Lenovo Y50 can also be used to compose record and edit music- So it serves as one of the best gaming and Music Laptop isn't that great? While it shares some similar features with MSI GS70, due to being cheaper, more light in weight and presence of a backlit keyboard that you can even surpasses it the latter. For multimedia fans, it's best laptop for music production and video editing.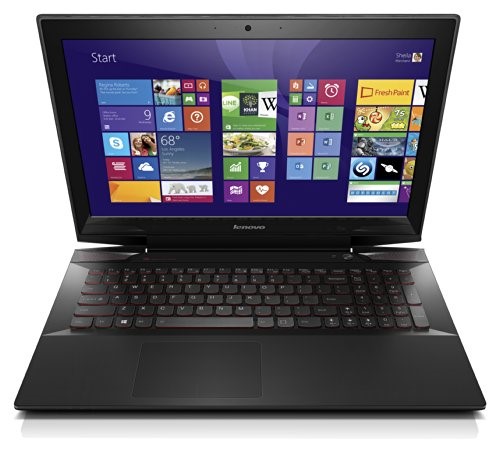 Specifications-
It comes with latest graphics card- NVIDIA GTX860 M.
It is one of the best laptops in terms of its price
It has USB 3.0 ports,
Offers you with full HD display of 15.6 inch
Has most famous Energy Management Software of Lenovo that really helps in having a great battery life.
Also for music editing, its sound and display quality are at its best
Pros
Design
System and gaming performance
Material of the lid
Solid battery life
Comfortable AccuType keyboard
Cons
Brightness distribution
Performance on battery
No maintenance
Inactive CPU Turbo
And not to forget its built quality which is incomparable to any other brands, as it is the best.
Buy now : Lenovo Y50 – best laptop for producing music
7 : MacBook Air MMGF2LL/A- It Rocks
Well, we are here again with another product of Apple that is MacBook Air coz when it comes to high quality music production we love to hear about Mac. While its specs may not be as powerful as the previous that is MacBook Pro the latest one but no doubt this too it is one of the most recommendable laptops for those who have to travel a lot and thus prefer something which is handy and light at the same time. MacBook Air is the best laptop option available for those who have a tight budget but still want to create music with best options available. It runs on 1.4 GHz Intel core i5 processor with 128 GB SSD memory and 4GB of RAM though little less for music storage but still not so disappointing. Macbook air is popular and so it is powerful laptops for music production.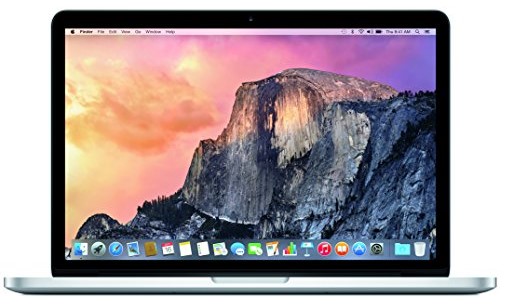 One of the most important spec of the Air Version of MacBook is its battery which lasts for about 12 hours, so now you can work for longer without worrying about the power source and just can go on for creating huge number of music and preparing your playlist for anytime use. Also the pre-installed Apple app store is an added advantage for those who can't wait to turn their ideas into tunes.
Check : Digitalocean Coupon Codes
Okay, now if you want to switch on to Apple App store to create phenomenal music than Garage Band is the best out of all other which is available both for free and paid with little more added functions. Now you might be thinking that if Mac is the choice than which one Air or Pro, then let me tell you both are equally viable as there is always an option for updating to higher version.
Pros
Lightweight, attractive, and thin case designs
Respectable performance
Impressive battery life
LED-backlit widescreen displays
Fast 802.11ac Wi-Fi.
Two USB 3.0 ports and Thunderbolt port
720p "FaceTime HD" Webcam
Cons
RAM cannot be upgraded
Internal storage is not intended
No internal Ethernet
No internal optical drive
Buy now : MacBook Air MMGF2LL/A – best mac laptop for music production
8 : Apple MacBook Pro MF839LL/A- The Best in the Business Laptop
Talking about laptops by Apple, the Apple has given technology all new turn and is no way back in upgrading its system when it comes to production of music. For music production and recording, Apple MacBook Pro is currently the best laptop available. It's even most updated version is compatible with all platforms no matter how old its iOS is and also works with fully high quality on the Apple's Mac OS X the latest version and thus can provide you with the highest level of performance that one needs to compose music, without any interruption in rendering and assembling.
Some of its Highlighting Features being- laptop for music production specs
SSDs that are setting a benchmark due to its faster storing capacity
MacBook Pro's has i7processor which runs on 2.7GHz
It has 128 GB SSD memory along with 8 GB RAM.
Worth mentioning about the Intel Iris Pro graphics it is in built with.
Its latest software for music production is Log Pro X which is like a complete professional recording studio
Do not forget about its breath taking Retina display of 15.4 inch with a resolution of 2560×1600 which will allow you to have a two or more music composing software simultaneously on your screen.
With these features the composition of your music, it's recording and editing becomes all the more faster and better rendering everything to musicians who love to compose music and yeah, it's worth a try to experience high quality music.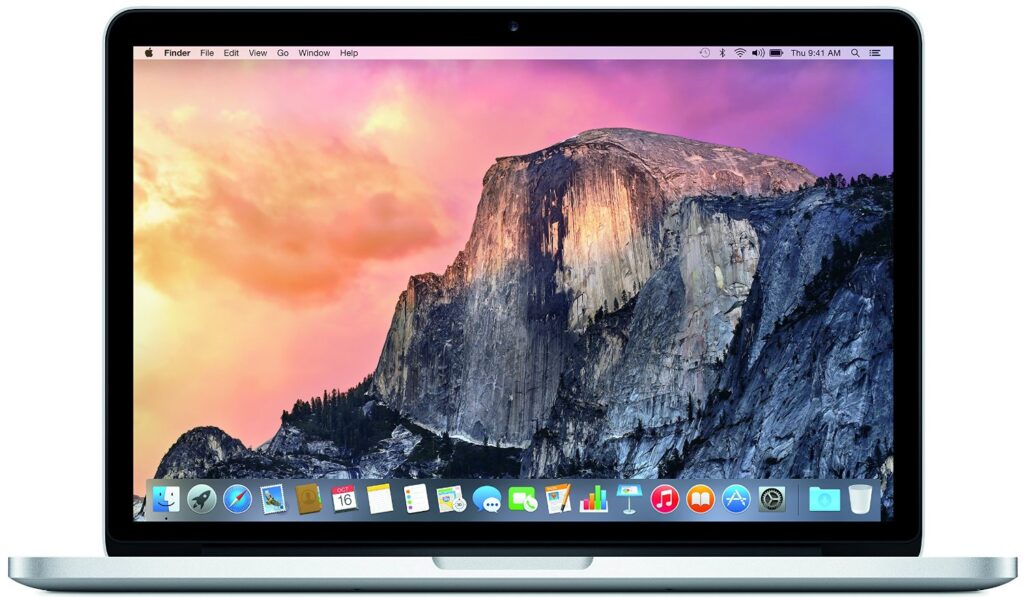 To create music on the go, MacBook Pro provides you with 7 hours of battery backup. To carry on further the music delight, if you want you can add more layers to your music by downloading apps from Apple app Store that provides you with both free and paid service that can help you in editing your music, just the way you want so that you can carry your music system everywhere.
Pros
Great design and build quality
New Force Touch trackpad
Very good all-round performance
Excellent battery life
Sharp and colourful retina screen
Buy now : Apple MacBook Pro MF839LL/A
9 : XOTIC MSI Slim GS70
Everyone wants a machine that gives the best performance under various loads and performs tasks super-fast without any sort of interruption, and so for all those MSI Slim GS70 is the most suitable option. Yup, coz it is one of another 4K laptop when it comes for audio and music production.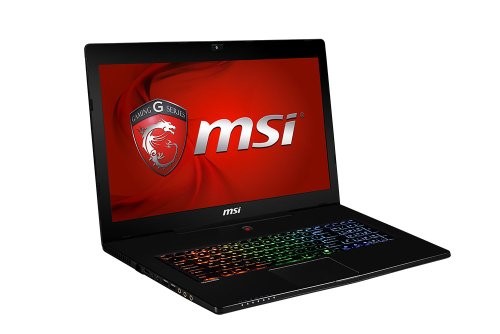 For all those music addicts who work on more than one software so as to have a best music results, MSI Slim provides you with-
Windows based laptop popular for its ability in music composition and editing
A splendid display of 17.3 inch.
It works on 4th generation i7 core processor
Built in with 16GB RAM, 1TB HD and 128GB SSD.
It's most attractive feature is Graphic that is one of the most important feature for music production.
Pros
Slim and elegant chassis
Extremely portable
Blazing SSD
Solid battery life
Vibrant 1080p display
Cons
Runs hot while gaming
Display colors not as accurate
But, make sure of its weakness as it comes out to be less portable device as compared other slim and thin laptops. It is more useful for the people who prefer to work from one place only, avoiding its transport as it is heavy and has large screen. Still it is worth a try.
Buy now : XOTIC MSI Slim GS70 – laptop for music production and recording
10 : Razer Blade 14 Inch Laptop
It is not so famous, you might agree because you never heard its name more often. It is one of the most expensive contenders in the list of best laptops for music production. We all are aware of Razer for its most famous feature which is their top class gaming accessories, but you might not be aware that this best gaming laptop that can also be used for composing and recording music at its best. Truly the powerful blade gives some awesome music out.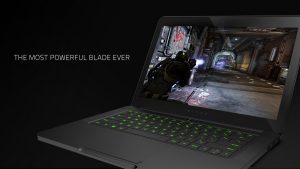 Let's have a look at its features then-
Firstly, it works on i7 .2 GHz 4th generation core processor
It can be boosted up to 3.2GHz processor with 256GB SSD drive
Available with 8GB RAM.
Also Razer Blade provides you with 10 point touch screen
It has a QHD display of 14 inch and 3200x 1800 resolutions.
Besides this, it also features NVIDIA GTX 870Mthe latest 3GB graphics card which is used for video production.
Pros
Very high-end components
External GPU compatibility
Improved performance
Slim 14-inch body
Excellent value
Backlit keyboard
Cons
Graphics card not powerful enough
Playing cutting-edge games
Viewing angles could be better
Overall, it makes a great laptop but only for those who have no budget issues.
Buy now : Razer Blade – 14 Inch small sized fast music production laptop
Conclusion : We have provided you with a lot of options from which you can choose according to your purpose and budget. While there will be endless debate as to which hardware and operating system will help you create some sensational music, there are some key points that would help you to choose the best option. A system working on Intel's i5 processor would be the best option for recording music. While building a computer if your budget permits go for an SSD card, otherwise use HHD with 7200rpm at least for saving you files. Plugins and sampler instruments are always hungry for RAM and therefore a laptop with high RAM so as to produce smooth experience.
The above setup will ensure a blazing fast system and now you can focus more on your skills in music.
Hope you have got a lot of information regarding the correct laptop for your start up in music. It's time you start recording and composing music in your studios, at home.