A good laptop is a must thing to have if you have business to attend to. You can't afford a lag or a slow performance while working on your business projects. There are numerous touchscreen laptops available in the market but to choose the best touchscreen laptops for business among them can be a hassle. In this world of advancing technology, tablets have proved to be a good option, but a lack of keyboard feels like something is missing when you have to get work done, like that of your business. This is when the touchscreen laptops become a necessity, especially for business purposes. Touchscreen laptops are best when it comes to speed as you do not have to keep using cursor from your keyboard lower area which saves a lot of time especially with scrolling up and down. So in terms of speed in your business, It helps a lot. Generally, business purpose also means you need faster laptops which do not hang when you are in need of it most.
What to look for
If you are looking for best touchscreen laptops for business purposes, you should look for the following specifications:
Minimum of 1920 x 1800 pixels with HD screen resolution
At least 8GB of RAM. The more, the better
At least 256GB of SSD or if HDD, at least 1TB
A touchscreen display, better if 2 in 1 or 360 degrees rotating
Lightweight and easy to carry
Best Touchscreen Laptops for Business Purposes
To help you in your quest to buy the best touchscreen laptop, I have personally compiled a list of top 10 best touchscreen laptops for business purposes which is given below. I hope you find the best-suited laptop for your business use.
1. Microsoft surface Book 2
Among the best touchscreen laptops, the Surface Book Pro stands the tallest. Packed with a powerful hardware and a sleek design, it is sure to impress you for your business purposes. It has completely changed the perceptions of people regarding touchscreen notebooks. As most of the business is conducted on a laptop, its GeForce GTX 1060 GPU will allow you to run your programmes and different software smoothly and without any lag.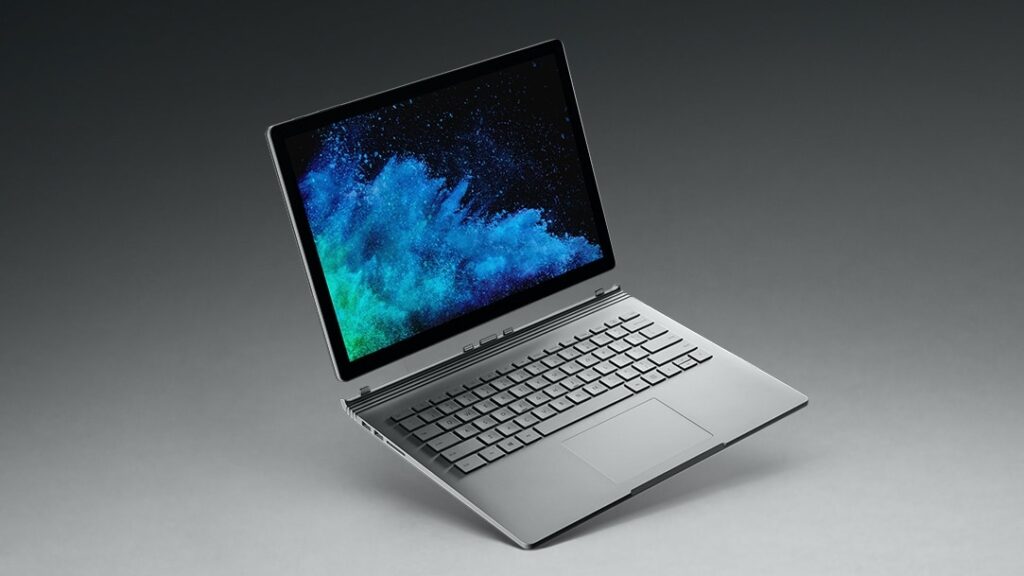 Specifications
Quad-core eight gen Intel i5 to i7 processor
Up to 1TB of SSD
Facial recognition sign in
Up to 16GB of RAM
Nvidia GeForce GTX 1060 graphics (15-inch model)
If you are looking to buy a 2017 laptop for business, you can consider buying the Surface Book 2 just for its brilliant hardware performance. As far as 2 in 1 notebooks or laptops are concerned, this laptop is considered a benchmark.
Pros
Surprisingly good battery life (up to 17 hours)
Comes with Windows 10 fall creator update
Sleek design
Quality screen display
Brilliant hardware performance
Cons
Pretty expensive
Doesn't include the Surface Pen
2. HP Spectre x360
With powerful eighth gen Intel processor, HP specter is next in our list of top 10 touchscreen laptops for business purposes. It comes in two variants, a 13 inch one and a 15 inch one. The best thing that makes this laptop one of the best business laptops 2017 is its thin bezels and the 360-degree hinges. As for a business owner, its brilliant battery life of 17 hours and more is a plus.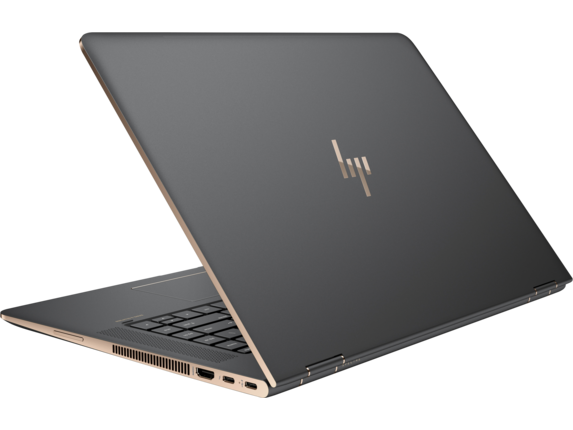 Specifications
Quad-core eighth gen Intel i5 to i7 processor
16 GB of RAM
Nvidia GeForce MX150 graphics (15-inch model)
Up to 1TB of SSD
4k resolution screen
With its 360 degree hinges, you can use this laptop as you please. In laptop mode, tablet mode or studio mode. With its crisp and bright 4k display, your eyes would be pleased during your business work.
Pros
Impressive audio output
Great battery life
Powerful lag-free performance
Good build quality
Fingerprint and facial recognition
Cons
Unimpressive graphics card
Pretty expensive
Heavy to use as a tablet
3. Google Pixelbook
The best thing you can imagine running a Chrome Os is the new Google Pixelbook. With a sleek and fancy design, it is sure to get attention from your business peers. Apart from a powerful hardware, the best thing about the Google Pixelbook is the ever so responsive Google Assistant. It has a dedicated button for the Google Assistant which can come in handy when you are working on your Business projects.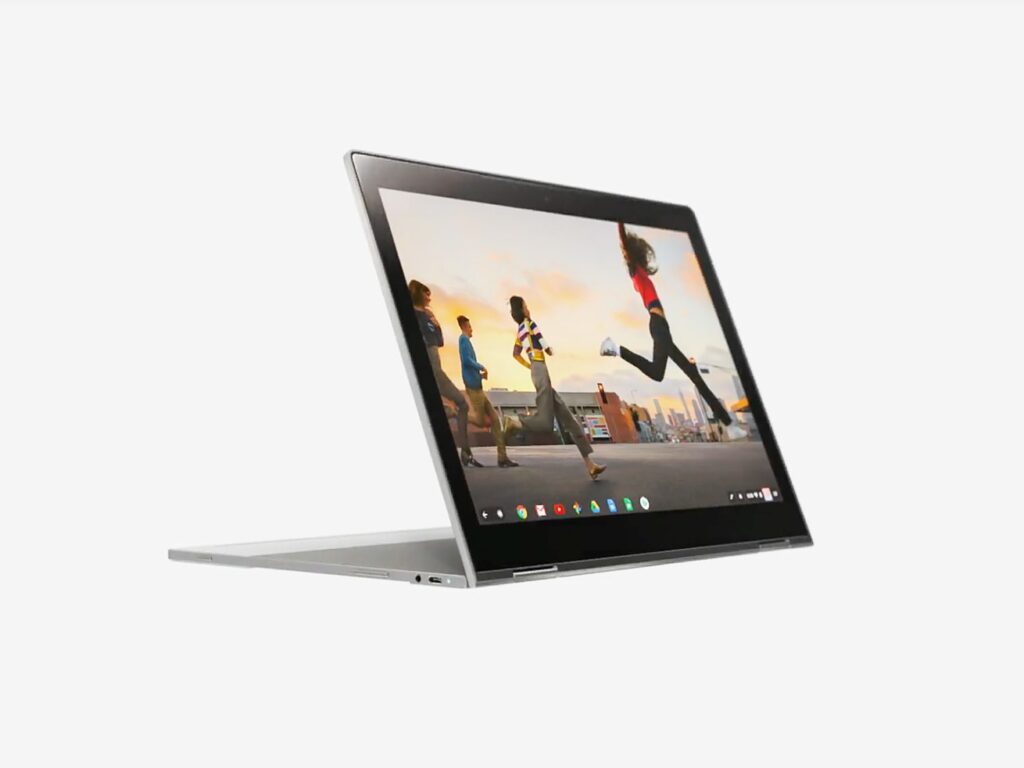 Specifications
Dual-core seventh gen Intel i5 to i7 processor
512 Gb of SSD storage
Chrome Os supporting the Google play store and its apps
Two USB Type-C ports
16 Gb of RAM
Keeping in mind the gorgeous design and the speedy performance, it is surely a valid competitor among the top 10 touchscreen laptops for business purposes. And if you love the Chrome OS and have a smartphone running Android, you can definitely consider the Google Pixelbook as it is one of the best touchscreen laptops available on the market.
Pros
Excellent build quality
Great screen quality
Responsive touch screen
Google Assistant works smoothly
Lightweight and easy to carry
Cons
Only USB Type- C support
Not so good battery life (10 hours on a single charge)
Pretty expensive
Stylus pen not included
4. Dell XPS 13
A 2 in 1 360 laptops with infinity edge display, the Dell XPS 13 is one of the best laptops for business and personal use. It has a 360-degree rotating hinge which works perfectly if you want to use the laptop in tablet mode or studio mode. The build quality is top notch, and it delivers a great performance thanks to its powerful CPU.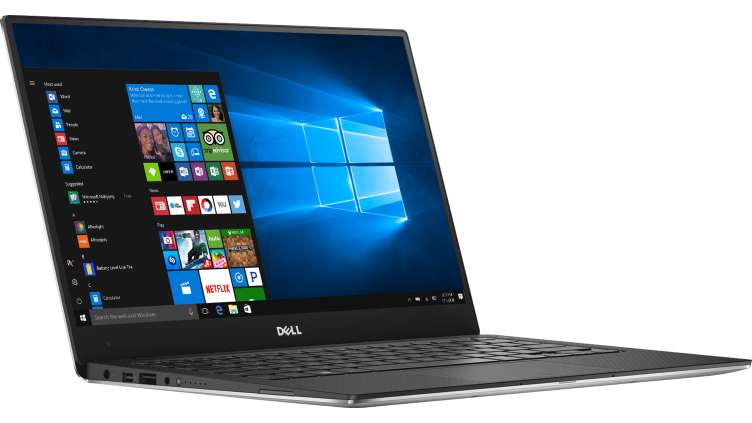 Specifications
Dual-core seventh gen Intel i5 to i7 processor
16 Gb of RAM
Up to 1TB of SSD
13.3 inch HD display (1920 x 1080 pixels) or QHD+ screen (3200 x 1800)
Windows sign in with fingerprint sensor
As you can expect from a top-notch Dell laptop, it delivers more than the expected performance. Business owners looking to buy best touchscreen laptops can surely consider buying the Dell XPS 13.
Pros
Impressive fingerprint sensor
Great build quality
Powerful performance
Responsive keyboard
Cons
Weird placement of webcam
Not so great battery life
Top variants are pricey
Stylus not included
5. Razer Blade Stealth
The Razer Blade Stealth is a powerful laptop with a beautiful machined aluminum frame. As you must know, Razer Blade laptops are market leaders in the gaming laptop segments, so you can imagine the performance to be really impressive. It has a great set of connectivity options and a touchscreen which is surprisingly responsive.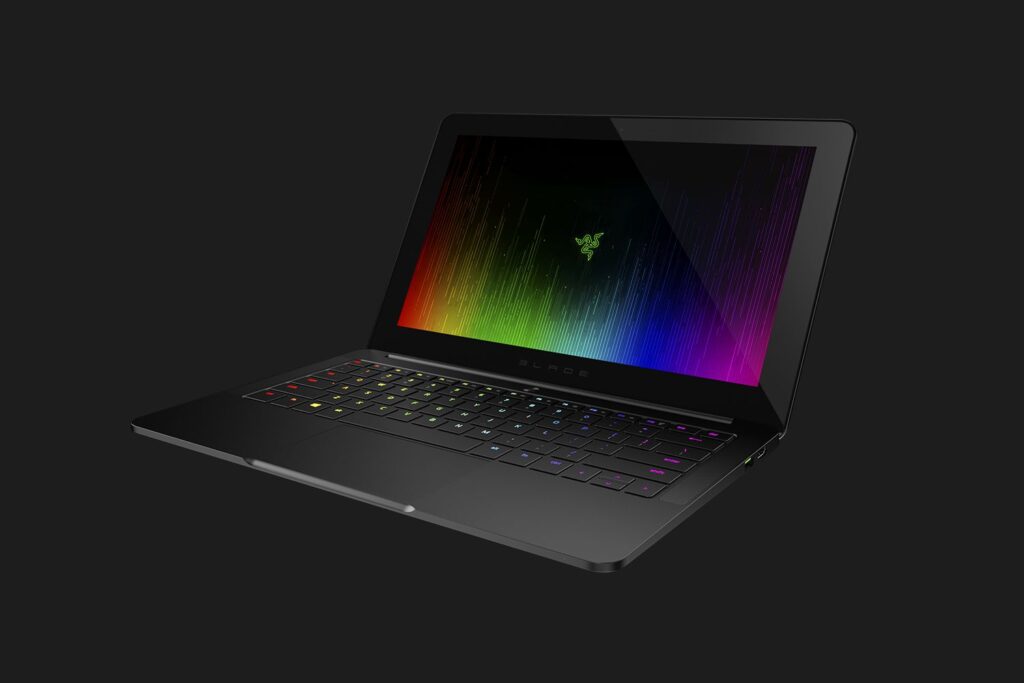 Specifications
Dual cire seventh gen Intel i7 processor
Up to 16 Gb of RAM
13.3 inch (3200 x 1800 pixels) QHD+ touchscreen display
Up to 1TB of SSD storage
A USB Type-C port, two USB 3.0 ports and HDMI port as well
Intel graphics
Made by the gaming leaders of the laptop market, it will allow you to work smoothly on your business projects. And in the spare time, you can always play high-quality games without any lag what so ever.
Pros
Well crafted full metal body
Excellent high-resolution display
Great overall performance
Good connectivity options
Cons
Mediocre battery life
You have to spend more on a graphics card variant
Focuses more on gaming than standard specifications
6. Lenovo Thinkpad X1 Yoga
One of the most powerful laptops ever made by Lenovo, the Lenovo Thinkpad X1 Yoga is a solid contender among the top 10 best touchscreen laptops for business purposes. It boasts of a tough body that has been tested on military standards which can prove to be a good fit for some business owners. It also comes with an option OLED panel that can come in handy if you want to improve the specifications of your laptop.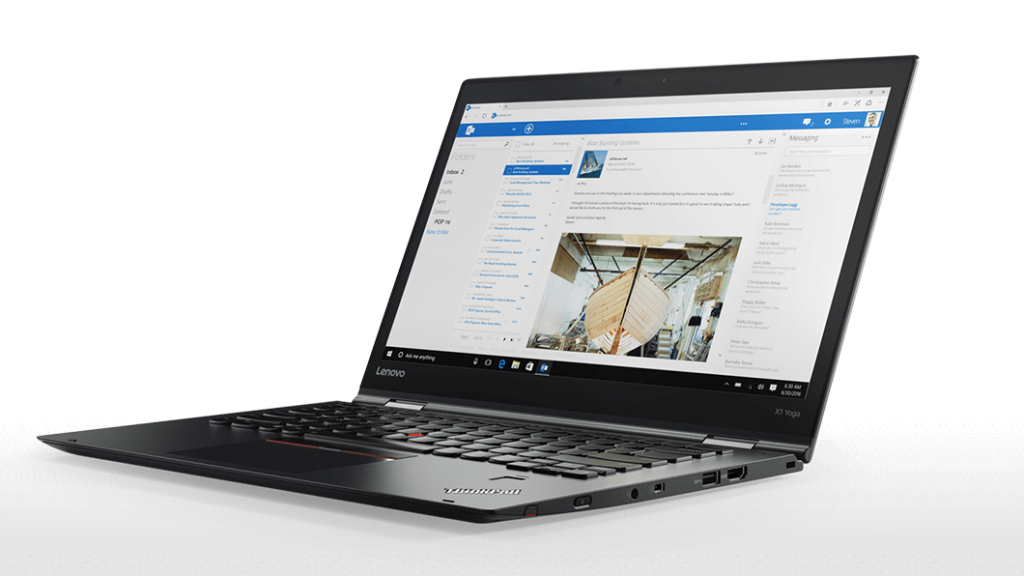 Specifications
Dual-core seventh gen Intel i5to i7 processor
Up to 16GB of RAM
Up to 1Tb of SSD
14 inch Full Hd or WQHD display with an optional OLED panel
Micro SD card support
3 USB 3.0 ports and two USB Type- C thunderbolt port
Windows sign in through fingerprint sensor
It doesn't matter if you are looking for best laptops for a bookkeeping business or best laptops for a salesman, the Lenovo Thinkpad X1 Yoga works perfectly in any business environment surely making it one of the best touchscreen laptops 2017.
Pros
Brilliant OLED panel
Lightweight
Excellent and tough build quality
Built-in stylus pen
Good quality trackpad
Impressive connectivity options
Cons
Lacks a Quad core processor
Not so great battery performance
OLED panel is expensive
7. Samsung Notebook 9 Pro
Samsung Notebook 9 Pro is a lightweight, high performing laptop with a good touchscreen display. It is one of the best Windows 10 you can find in this segment. It has a built-in stylus pen to let you work on your business projects effortlessly.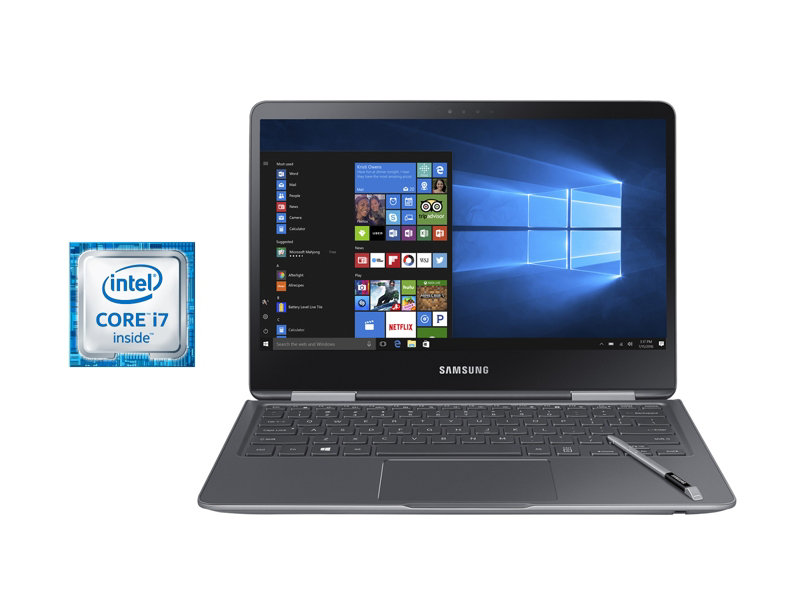 Specifications
Dual-core seventh gen Intel i7 processor
8Gb of RAM
256Gb SSD
1.3 inch Full HD ( 1920 x 1800 pixels) 360-degree touchscreen display
3 USB 3.0 ports with a USB Type- C port
HDMI and an SD card slot
If you are looking for a high-performance laptop to work on, you can consider the Samsung Notebook 9 pro. With its 360 degrees touchscreen, you can also use it as a tablet or in studio mode.
Pros
Good set of connectivity options
Excellent stylus pen performance
Works smoothly without lag
Cons
Plastic build quality
Unimpressive screen resolution
Mediocre battery life
Better laptops with the same price available in the market
Do check out Best Laptops for Programming and Video Editing.
8. Samsung Chromebook Pro
The Samsung Chromebook Pro is a chrome Os based laptop with 2360 degree rotating touchscreen. It comes with a built-in stylus pen to let you experience precision in your work. Being a Chromebook, it offers full Google play support, and you can download applications directly to your laptop from the Google Play store.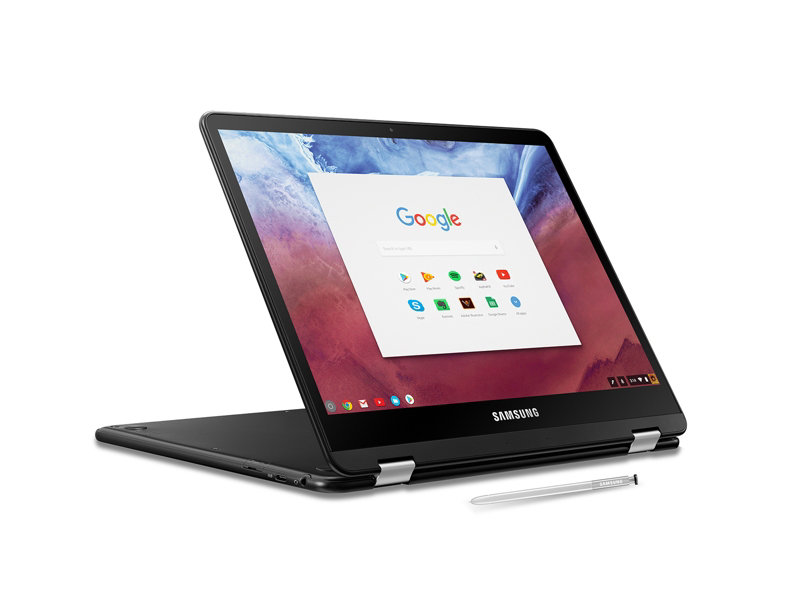 Specifications
Dual-core Intel m3 processor
4GB of RAM
12.3 inch 360 degree rotating 2400 x 1600 pixels touchscreen display
32GB of storage
Micro SD card slot
Built-in Stylus Pen
Two USB Type – C ports, HDMI support
If you want a Chromebook, but don't want to spend as much money as the Google PixelBook, you can without any doubt consider the Samsung Chromebook Pro as your laptop. It can prove to be the best laptop for small business owners or if you want a budget laptop for business purposes.
Pros
Access to the Google Play store apps
Great S-Pen experience
Easy to carry and lightweight
User-friendly interface
Cons
Bad battery performance
Only a handful of apps are optimized to work on a full screen
Shows lag when multiple tabs are opened
9. Acer spin 5 laptop
The Acer spin 5 laptop is a user-friendly budget Windows laptop. It is packed with a high performing processor and a responsive touchscreen. It has plenty of connectivity options and has a versatile design.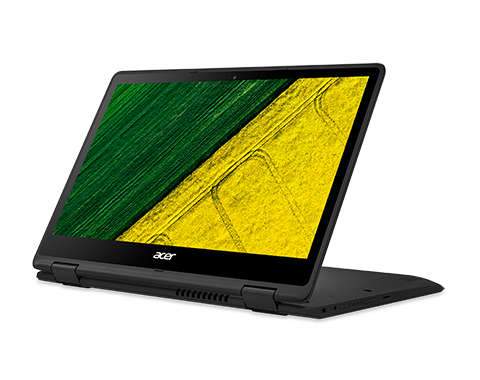 Specifications
Dual-core seventh gen Intel i3 processor
4Gb of RAM
A 360 degree rotating 13.3 inch HD 1920 x 1800 pixel touchscreen display
128GB SSD
Two USB 2.0 ports, one USB 3.0 port
HDMI port and an SD card slot
For business owners looking for best touchscreen laptops on a budget, The Acer Spin 5 laptop can be the one. Without having to spend much on a laptop, you are provided with a high performing CPU and a good touchscreen.
Pros
Straightforward design
Good connectivity options
Speedy performance
Cons
Huge bezels on the screen
Low RAM power
No USB C port
10. Asus Transformer Mini
The Asus Transformer Mini is a perfect budget laptop for light business work. It has a decent processor that can help you to go through to normal day to day business work without any lag. The touchscreen is quite responsive and can be used as a tablet or a laptop.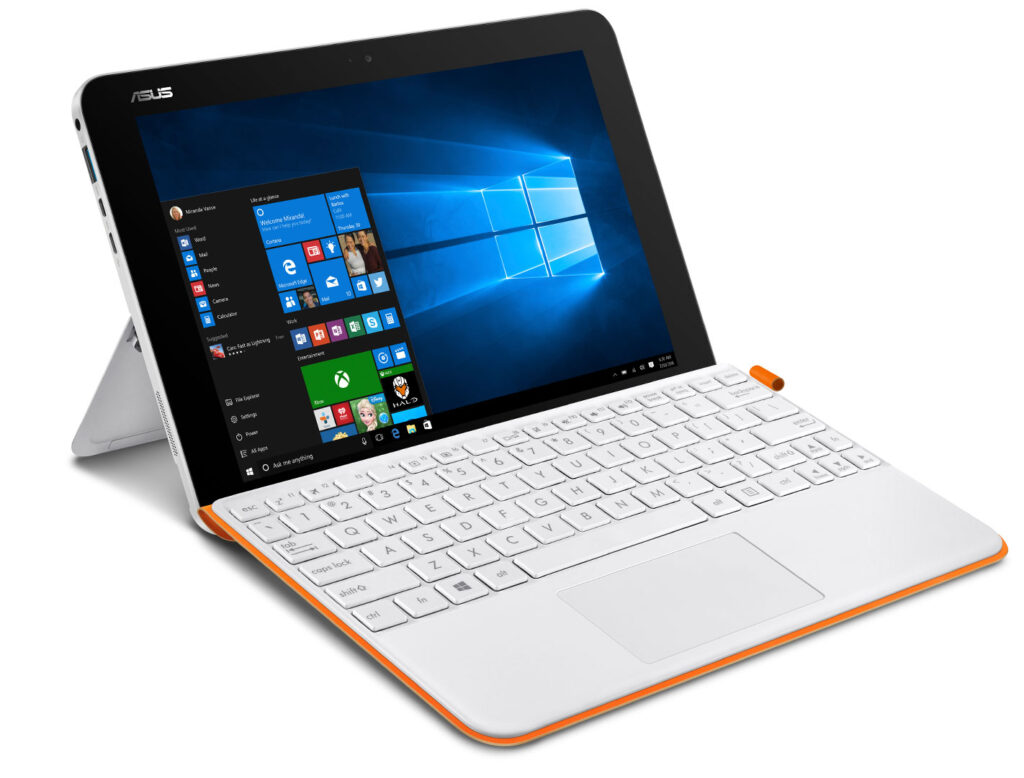 Specifications
Intel Atom x5-Z8350
Intel HD graphics
4GB of RAM
10.1-inch LED 1280×800 display
64GB of storage
Fingerprint scanner
A USB 3.0 port, a micro USB port, and HDMI support
As the name suggests, the Asus Transformer mini can transform itself according to your business needs. Because of its lightweight build and small size, it is easy to carry and you can work on it on the go.
Pros
Lightweight and thin
Easy to carry anywhere
Budget cost
Responsive touchscreen
Cons
Slow charging via USB
Unimpressive performance
Poor processor
Unresponsive trackpad at times
---
Conclusion : Looking at the list of top 10 best Touchscreen Laptops for Business purposes, you can decide to buy a laptop that can suit you best in your business work. It is totally up to you to go for a budget laptop or a laptop filled with top-notch specifications. Whichever laptop you buy from the above list of best touchscreen laptops, they are sure to give you a good and speedy performance to make your business work effortless.