When it comes to building or upgrading a PC, the processor often takes the limelight. But savvy tech enthusiasts know the importance of a reliable motherboard, especially when working with a powerhouse like the AMD Ryzen 5800x3d. As one of the latest and most advanced processors in AMD's lineup, it brings a slew of innovative features, most notably the groundbreaking 3D V-Cache technology. But how do you ensure you're squeezing every ounce of performance from this chip? The answer lies in selecting the perfect motherboard! So do check out Best Motherboard for Ryzen 7 5800X3D.
Why the Right Motherboard Matters
Choosing the best motherboard for the 5800x3d is more than just compatibility; it's about synergy. It's about ensuring that every part of your system, from RAM to GPU, is communicating efficiently. A good motherboard optimizes performance, supports overclocking endeavors, and offers a suite of features for both gamers and creators.
Trending Features in Modern Motherboards
From PCIe 4.0 support, high-speed RAM compatibility, to advanced cooling solutions, modern motherboards have come a long way. Features like Wi-Fi 6, multiple M.2 slots, and enhanced VRM cooling are now becoming standard, especially for high-performance CPUs like the 5800x3d.
In the sections ahead, we'll delve deep into the world of motherboards, exploring top picks, user reviews, and expert insights. Whether you're a first-time builder or a seasoned PC enthusiast, this guide promises clarity in your quest for the perfect motherboard for the Ryzen 5800x3d.
Key Features to Consider When Selecting a Motherboard for the 5800x3d
Choosing the ideal motherboard for the AMD Ryzen 5800x3d isn't just about ensuring it fits; it's about harnessing every bit of the processor's prowess. Here are the pivotal features you should prioritize:
1. Socket Type Compatibility
The heart of any motherboard is its socket – the very spot your processor calls home. For the AMD Ryzen 5800x3d, you'll need an AM4 socket. This socket has been AMD's standard for its Ryzen series, ensuring a degree of forward and backward compatibility. When shopping, ensure that the motherboard explicitly states AM4 compatibility, lest you encounter unexpected issues during the installation process.
2. VRM Quality and Power Phases
Voltage Regulator Modules (VRMs) are crucial for stable power delivery to your CPU, especially if you're looking to push the boundaries with overclocking. A motherboard with a robust VRM setup and multiple power phases ensures consistent, clean power delivery to the CPU. When considering a motherboard for the 5800x3d, which is a performance beast, prioritize those with high-quality VRMs and an ample number of power phases to ensure optimal and stable performance.
3. Memory Compatibility and Speeds
With the Ryzen series, RAM speed and compatibility play a pivotal role in system performance. Look for motherboards that support DDR4 RAM and can handle higher speeds, preferably up to 3600MHz or more. The motherboard's Qualified Vendor List (QVL) can give you insights into tested and compatible RAM modules, ensuring you get the most out of your system.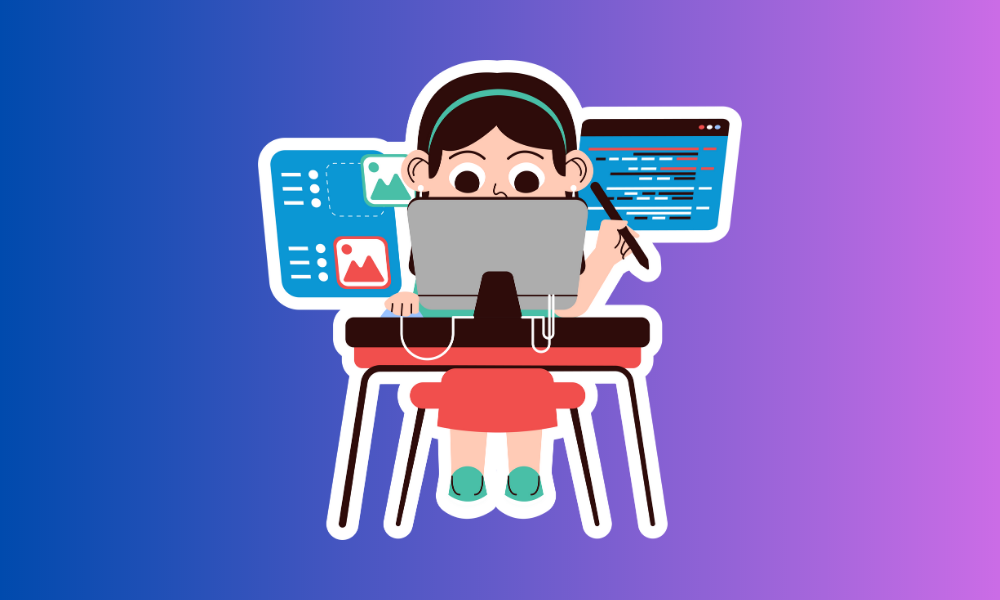 4. Expansion Slots and Connectivity
The future is all about expansion. Whether you're aiming to add high-speed SSDs, multiple GPUs, or other PCIe devices, ensure the motherboard boasts enough PCIe slots. Also, don't forget about connectivity options like USB 3.2 Gen 2 ports, Thunderbolt 4, and Wi-Fi 6 – the more, the merrier for a future-proof build.
5. Form Factor and Aesthetics
While performance is paramount, the visual appeal and size of your motherboard matter too. Motherboards come in various form factors, from the expansive ATX to the compact Mini-ITX. Depending on your PC case and desired build size, select a form factor that fits your needs. Additionally, consider aesthetics like RGB lighting, heatsink design, and overall color schemes, especially if you have a case with a window or if you're going for a thematic build.
Top 5 Best Motherboard for Ryzen 7 5800X3D
1: MSI MPG X570 GAMING EDGE WIFI ATX AM4 Motherboard
The MSI MPG X570 GAMING EDGE WIFI Motherboard is meticulously crafted to accommodate AMD's 2nd and 3rd Gen Ryzen processors. It's more than just a motherboard—it's a harmonious blend of aesthetics and high-performance functionality. Our Best Motherboard for Ryzen 7 5800X3D.
Specifications:
| Feature | Detail |
| --- | --- |
| Socket | AM4 |
| Chipset | AMD 570X |
| RAM Compatibility | DDR4 |
| Memory Clock Speed | 2666 MHz |
| Supported Processors | 2nd and 3rd Gen AMD Ryzen, Ryzen with Radeon Vega Graphics |
| Platform | Windows |
| Wireless Type | Wi-Fi 5 (802.11AC) with MU-MIMO support, Bluetooth |
| Onboard Graphics Ports | HDMI |
| Item Dimensions | 12 x 9.6 x 2.5 inches |
| Weight | 4.1 pounds |
| Form Factor | ATX |
Key Features:
Wi-Fi AC & Bluetooth: The motherboard offers high-speed wireless connectivity, delivering speeds up to 433Mbps.
Lightning Gen 4 PCI-E: Ensures faster device connectivity with up to 64GB/s unidirectional transfer bandwidth.
Frozr Heatsink Design: Actively cooled chipset design to handle the demands of PCI-E Gen4 capabilities.
Core Boost: This represents MSI's advanced motherboard CPU power delivery system, ensuring precise current output to the CPU.
Mystic Light RGB: Customize your setup with 16.8 million colors and 29 unique effects using the Mystic Light APP.
Unmatched Memory Performance: MSI prioritizes memory stability and performance, having designed an optimized memory circuit that pairs well with major memory manufacturers.
Pros:
Versatile Processor Support: Compatibility with both 2nd and 3rd Gen AMD Ryzen processors ensures a wide range of processor options for the user.
Advanced Cooling System: The Frozr heatsink with patented fan design ensures the motherboard remains cool even during intensive tasks.
Integrated Connectivity: With both Wi-Fi 5 and Bluetooth onboard, users have multiple options for wireless connections.
RGB Customization: Mystic Light RGB offers a plethora of customization options for those keen on aesthetics.
High Data Bandwidth: The presence of Lightning Gen 4 PCI-E ensures fast data transfers, making it suitable for high-end gaming and content creation tasks.
Cons
Memory Speed: The listed memory speed is 2666 MHz, which might be the base speed. However, for those seeking higher RAM speeds, they might need to confirm overclocking capabilities.
2: Gigabyte B550I AORUS PRO AX Mini ITX AM4 Motherboard
The GIGABYTE B550I AORUS PRO AX is a high-performance Mini-ITX motherboard designed for AMD platforms. It is equipped with the AMD B550 chipset and supports the latest Ryzen 5000 Series processors with a BIOS update. This motherboard boasts a range of features tailored for gamers and enthusiasts, including Dual M.2 slots, SATA 6Gb/s, USB 3.2 Gen 1, WIFI 6, 2.5 GbE LAN, and PCIe 4.0. Its advanced thermal design ensures optimal cooling, while the onboard Intel WiFi 6 and AORUS Antenna provide fast and stable wireless connectivity. The motherboard also offers AMP-UP Audio with ALC1220-VB and Nichicon Audio Capacitors for an immersive audio experience. With RGB FUSION 2.0, users can customize their system's aesthetics with multi-zone addressable LED light show designs. Additionally, the motherboard features Smart Fan 5 with multiple temperature sensors and hybrid fan headers for efficient cooling and noise management.
Specifications:
| Feature | Specification |
| --- | --- |
| Brand | GIGABYTE |
| Model | B550I AORUS PRO AX |
| CPU Socket Type | AM4 |
| Chipset | AMD B550 |
| Memory Slots | 2x288pin (DDR4) |
| Maximum Memory Supported | 64GB |
| Expansion Slots | PCI Express 4.0 x16 |
| SATA 6Gb/s | 4 x SATA 6Gb/s |
| M.2 | Dual Ultra-Fast NVMe PCIe 4.0/3.0 x4 M.2 |
| LAN Chipset | Realtek 2.5GbE LAN chip |
| Max LAN Speed | 2.5Gbps |
| Wireless LAN | Intel WiFi 6 802.11ax 2T2R |
| Bluetooth | BLUETOOTH 5 |
| Form Factor | Mini ITX |
| Dimensions | 6.7″ x 6.7″ |
| Windows 11 Compatibility | Supported |
| Date First Available | April 05, 2023 |
Pros:
Supports the latest Ryzen 5000 Series processors.
Dual M.2 slots for faster storage solutions.
Advanced thermal design for optimal cooling.
Onboard Intel WiFi 6 for fast wireless connectivity.
RGB FUSION 2.0 for customizable aesthetics.
AMP-UP Audio for an immersive audio experience.
2.5GbE LAN for fast wired connectivity.
Cons:
Lack of Printed Manual: No physical manual provided, making it challenging for some builders.
Audio Chipset: Some users expected a higher-end integrated audio chipset.
NVME Slot Design: The topmost NVME slot has a thick thermal adhesive which can bend the NVME drive slightly.
Lack of Onboard BIOS Post Code Status LED: This feature is missing, which was useful for some users in diagnosing problems.
BIOS and Driver Issues: Some users faced issues with the shipping BIOS version and had to update for stability.
Sensor Support in Linux: No sensor support in Linux, which can be a drawback for Linux users.
RGB Software: The RGB Fusion software provided by Gigabyte for LED control is basic and not user-friendly.
3: Asus ROG STRIX B550-A GAMING ATX AM4 Motherboard
The ROG STRIX B550-A GAMING motherboard is a testament to ASUS's commitment to pushing the boundaries of gaming hardware. With its cyberpunk-inspired aesthetics, this motherboard is not only a powerhouse in terms of performance but also a statement piece for any gaming rig. Designed to support the latest AMD CPUs, it offers robust power delivery, comprehensive cooling solutions, and support for faster memory, ensuring that gamers have everything they need for an elite gaming experience.
Specifications:
| Feature | Description |
| --- | --- |
| Socket | AMD AM4 |
| PCIe Slots | 1 x PCIe 4.0 x16 SafeSlot (x16) [CPU], 1 x PCIe 3.0 x16 slot (x4) [CHIPSET], 3 x PCIe 3.0 x1 slots [CHIPSET] |
| Power Stages | 12+2 Power Stages |
| Memory | DDR4, 4 x DIMM, ASUS OptiMem II, Dual Channel |
| M.2 Sockets | 2 x M.2 Sockets (Both support PCIe & SATA modes) |
| Cooling | VRM Heatsink, AIO Pump Header, Dual M.2 Heatsinks, Chipset Heatsink |
| Audio | SupremeFX S1220A CODEC, Dual OP amplifiers |
| RGB Headers | 1 x 3-pin Addressable Gen 2 RGB Header, 2 x 4-pin AURA RGB Headers |
| Connectivity | BIOS FlashBack™ Button, Multiple USB Ports, Optical S/PDIF Out, 5 x Audio Jacks, 6 x SATA 6Gb/s, Thunderbolt Header |
Pros:
Comprehensive Cooling Options: The motherboard features a VRM heatsink, AIO pump header, dual M.2 heatsinks, and multiple PWM fan headers, ensuring optimal temperature management.
High-Quality Audio: The built-in ROG SupremeFX audio technology ensures pristine audio quality, enhanced by dual op-amps and premium Nichicon™ audio capacitors.
Advanced Memory Support: Integrated OptiMem II technology optimizes memory signal pathways for improved performance and stability.
Robust Power Design: The motherboard boasts a 12+2 power stage design, ensuring stable power delivery for high-performance gaming.
Aesthetically Pleasing: The cyberpunk-inspired design, combined with the white and silver finish, makes it a visually appealing component for any gaming setup.
Cons:
Complex BIOS for Beginners: While the UEFI BIOS offers comprehensive features, it might be overwhelming for newcomers to PC DIY.
Potential Compatibility Issues: Users might need to ensure compatibility with certain components, especially when considering the AMD platform.
4: Gigabyte B550 AORUS ELITE AX V2 ATX AM4 Motherboard
Elevate your gaming and computing experience with the GIGABYTE B550 AORUS ELITE AX V2 motherboard. Designed to support a broad spectrum of AMD Ryzen processors, this motherboard is a powerhouse of performance and aesthetics. With features like Dual Ultra-Fast NVMe PCIe M.2 slots with thermal guards, top-notch AMP-UP Audio with ALC1200 and WIMA capacitors, and lightning-fast 2.5GbE LAN, it's built for speed and efficiency. Plus, with RGB FUSION 2.0, you can customize your rig's lighting to match your style.
Specifications:
| Feature | Description |
| --- | --- |
| Processor Support | Supports AMD Ryzen 5000 Series, 5000 G-Series, 4000 G-Series, and 3000 Series |
| Memory | Dual Channel ECC/ Non-ECC Unbuffered DDR4, 4 DIMMs |
| Power Design | 12+2 Phases Digital Twin Power Design with 50A DrMOS |
| Thermal Design | Advanced Thermal Design with Enlarged Surface Heatsinks |
| PCIe Slot | Ultra Durable PCIe 4.0 x16 Slot |
| M.2 Slots | Dual Ultra-Fast NVMe PCIe 4.0/3.0 x4 M.2 with Dual Thermal Guards |
| Audio | AMP-UP Audio with ALC1200 and WIMA Capacitors |
| LAN | 2.5GbE LAN with Bandwidth Management |
| Connectivity | Front USB 3.2 Gen1 Type-C, DisplayPort, HDMI |
| RGB | RGB FUSION 2.0 Supports Addressable LED & RGB LED Strips |
| Other Features | Q-Flash Plus, Pre-installed IO Shield |
Pros:
Broad Processor Support: Compatible with multiple AMD Ryzen processor series.
Optimal Cooling: Advanced thermal design ensures consistent performance.
High-Speed Data Transfer: Features like 2.5GbE LAN and Dual NVMe M.2 slots provide rapid connectivity.
Immersive Audio: High-quality audio components deliver a rich sound experience.
Customizable Aesthetics: RGB Fusion 2.0 offers a spectrum of lighting effects.
Cons:
RGB Software Learning Curve: Some users might find the RGB Fusion software intricate.
Component Compatibility: Users should double-check compatibility with specific components.
Premium Price Tag: The advanced features might come at a higher cost for some budgets.
5: Gigabyte A520I AC Mini ITX AM4 Motherboard
The GIGABYTE A520I AC motherboard is a compact yet powerful solution tailored for gamers and PC enthusiasts. Designed to support a variety of AMD Ryzen processors, this mini-ITX motherboard is perfect for those looking to build a compact rig without compromising on performance. With features like Direct 6 Phases Digital PWM with 55A DrMOS, blazing fast 1GbE LAN, and Intel Dual Band AC WiFi, it ensures seamless connectivity and optimal performance. Additionally, the RGB FUSION 2.0 allows users to customize their system lighting, adding a touch of personal flair to their builds.
Specifications:
| Feature | Description |
| --- | --- |
| Processor Support | Supports AMD Ryzen 5000 Series, 5000 G-Series, 4000 G-Series, and 3000 Series |
| Memory | Dual Channel DDR4, 2 DIMMs |
| Power Design | Direct 6 Phases Digital PWM with 55A DrMOS |
| PCIe Slot | PCIe 3.0 x16 Slot |
| M.2 Slots | 1 x M.2 connector (Supports SATA and PCIe 3.0 x4/x2 SSD) |
| Audio | Realtek ALC887 Audio Codec |
| LAN | Realtek GbE LAN chip with 1Gbps speed |
| Wireless LAN | Intel Dual Band AC WiFi |
| Bluetooth | Bluetooth 4.2 |
| Form Factor | Mini ITX |
| LED Lighting | RGB FUSION 2.0 |
Pros:
Compact Design: Mini-ITX form factor is perfect for small form factor builds.
Versatile Processor Support: Compatible with a range of AMD Ryzen processor series.
High-Speed Connectivity: Features like 1GbE LAN and Intel Dual Band AC WiFi ensure fast and stable connections.
Customizable Lighting: RGB Fusion 2.0 offers a range of lighting effects to match your style.
Optimized Power Design: Direct 6 Phases Digital PWM ensures stable power delivery.
Cons:
Limited Expansion: Being a mini-ITX board, expansion options might be limited compared to ATX boards.
Audio Codec: Uses the ALC887 audio codec, which might not be the latest in the series.
Price Point: Given its features, some users might find it a bit pricey for an A520 chipset board.
Things to Keep in Mind When Installing the 5800x3d on Your Chosen Motherboard
Upgrading or building a PC can be an exciting endeavor, but it requires precision and care. The AMD Ryzen 5800x3d, being one of the top-tier processors in the market, demands specific attention during installation to ensure smooth operation. Here's a guide on what to keep in mind when installing this CPU on your chosen motherboard:
1. Proper Installation Techniques
Orientation: Ensure the gold triangle on the CPU aligns with the triangle on the socket. This ensures that the processor pins align correctly with the holes in the socket.
Handle with Care: Hold the CPU by its edges. Avoid touching the pins at the bottom as oils from your fingers can cause connection issues.
Zero Insertion Force (ZIF): Modern CPU sockets, like the AM4 for the 5800x3d, use a ZIF design. Once the CPU is correctly oriented, it should sit comfortably without any force. Lock it down with the lever.
2. Cooling Recommendations and Compatibility
Thermal Paste Application: Always apply a pea-sized amount of thermal paste to the center of the CPU before installing the cooler. Some coolers come with pre-applied thermal paste, so double-check before adding any.
Cooler Compatibility: Ensure your cooler is compatible with the AM4 socket. While many coolers are, it's always good to double-check. The 5800x3d may produce substantial heat, especially under load, so consider high-performance or AIO liquid coolers.
Cooler Size: Make sure the cooler fits inside your PC case and doesn't obstruct RAM slots or other components.
Airflow: Ensure your case has adequate airflow. Position case fans for optimal intake and exhaust to help the CPU cooler work efficiently.
3. Potential Pitfalls and Troubleshooting Tips
BIOS Update: Some motherboards may require a BIOS update to support the 5800x3d, especially if they were manufactured before the CPU's release. Always check the motherboard manufacturer's website for any necessary BIOS updates.
Memory Compatibility: Ryzen CPUs often benefit from faster RAM. Ensure that your motherboard supports the RAM speeds you've chosen. If facing boot issues, try using only one stick of RAM or switching to different slots.
Post-check: After installation, if the system doesn't power on (POST), recheck all connections. Make sure the CPU power cable (often 8-pin) is connected.
Error Codes/Beeps: Some motherboards come with LED indicators or produce beep sounds to indicate specific issues. Refer to the motherboard's manual to interpret these codes.
Conclusion
The realm of PC building and upgrading is vast, and the motherboard stands as the backbone of any efficient system. Throughout our discussion, we delved deep into the intricacies of various motherboards compatible with the potent AMD Ryzen 5800x3d. Each option brings to the table a unique set of features, specifications, and compatibilities designed to enhance the user's experience.
Pairing such a powerful processor with the right motherboard is not just about compatibility; it's about synergy. The right motherboard will not only house the 5800x3d but will elevate its capabilities, allowing users to tap into the processor's full potential. This means smoother multitasking, efficient processing, and in the context of gaming or content creation – unparalleled performance.
The 5800x3d stands as a testament to the marvels of technological advancements. To derive maximum value and ensure longevity, investing in a quality motherboard is not just recommended – it's imperative.
Frequently Asked Questions (FAQs)
1. Is my older motherboard compatible with the 5800x3d? Most modern motherboards with the AM4 socket should technically support the 5800x3d. However, it's essential to check for BIOS updates and confirm compatibility on the manufacturer's website.
2. Can I overclock the 5800x3d, and how does it impact my choice of motherboard? Yes, the 5800x3d can be overclocked. When considering overclocking, opt for motherboards with robust VRMs and power delivery systems, as these ensure stability and safety during overclocking.
3. How crucial are RAM speeds for the 5800x3d's performance? Ryzen processors, including the 5800x3d, tend to benefit from higher RAM speeds. Pairing the CPU with faster RAM can lead to noticeable performance improvements, especially in tasks like gaming.
4. I've installed the 5800x3d, but my PC doesn't boot. What could be the issue? There could be several reasons, from BIOS incompatibility, incorrect RAM slot usage, to power delivery issues. Always consult the motherboard's manual and ensure all components are correctly seated and connected.
5. How can I optimize the performance of my 5800x3d? Beyond choosing the right motherboard and faster RAM, ensure you have an efficient cooling solution. Maintaining lower temperatures can lead to better performance and longevity of the processor.