iPhone is the most popular smartphone not only popular but the best of all the smartphones which adds up to the style and status of an individual and provides the users with ultimate picture quality. When it comes to pictures, there's a lot we keep in our phones from photos we click to screenshots we take and other than that we keep apps in our phones which affects the storage of the phone slowly and gradually. Are you too stressed up because you've got no space? Ah, well there are ways by which we can transfer photos from IPhone to the computer and free up the storage and get rid of the storage problem.
Transfer Photos From iPhone to Computer
When it comes to transferring photos from IPhone to computer many IPhone users find it too hectic and difficult to carry on with the various procedures they're aware of, so to make your problem disappear and less hectic let's go through the easiest ways to transfer photos from IPhone to the computer.
Upload photos using Google
Google is a splendid platform which is too flexible and helps the users in the best possible way.This platform facilitates the users with unlimited data for all your photos but as everything comes with certain terms and conditions so do this options. Google provides you to store your photos but with a condition that the pictures are all under 16 megapixel in size thus giving you an august space to save and share your photos online. Moreover, it enables you to save and view photos you capture using your desktop or the device you are using. Let's check out how can this be done.
Firstly, download Google photos app on your iOS device and log in in the usual manner you do.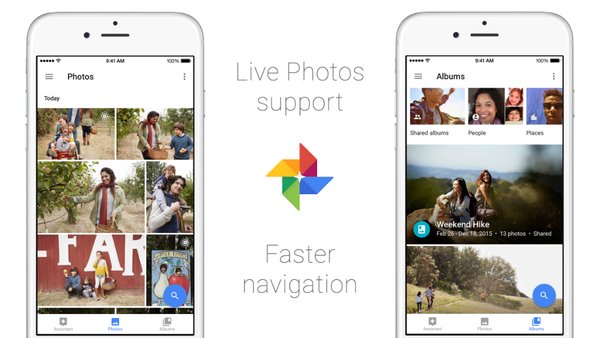 Tap on the menu icon; you can find the menu icon in the upper left corner represented by three horizontal bars then select settings from the exhibited screen.
Search for the sync and backup options from the settings and to enable the feature you need to toggle slider beside sync and backup Once the app gets launched successfully it will enable you to upload all the photos you've taken since the app was last open.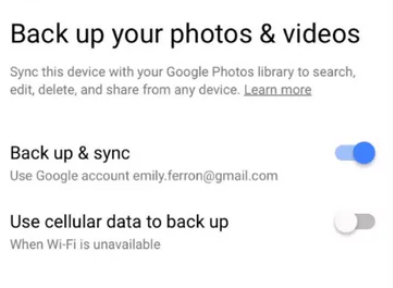 Toggle the slider beside Photos back up with the help of cellular data if you want to upload photos using your data plan or else you can connect your phone to wi-fi.
Learn Data on iPhone.
Any trans App for iOS users
This app enables the iPhone users to transfer pictures from IPhone to a computer in the most organized way. This all enable you to transfer multiple or all the photos from your iPhone to the computer. Surfing through the internet, you can find too many options for transferring photos from IPhone to a computer but there are drawbacks in many of them as the options available may only transfer the pictures of camera roll or else the pictures may get transferred but may get disordered when finally transferred. However, Anytrans app removes all such problems and makes the transfer of photos easy and manages the order in which the pictures were previously present.
Some of the appealing features of Anytrans app is it supports importing camera roll photos, icloud sharing photos, photo album, photos synced from iTunes or computer, etc. The best utility of this application it has superspeed of transferring pictures more than 1500 in just 3 minutes and other than this screenshots, camera roll, panoramas, selfies, etc. are organized as it is in different folders so the users can easily find them.Unlike the other apps, it copies the original photos to the computer instead of compressed or thumbnail pictures. Let's get started with the process.
Download Anytrans for iOS on your computer and install to run it.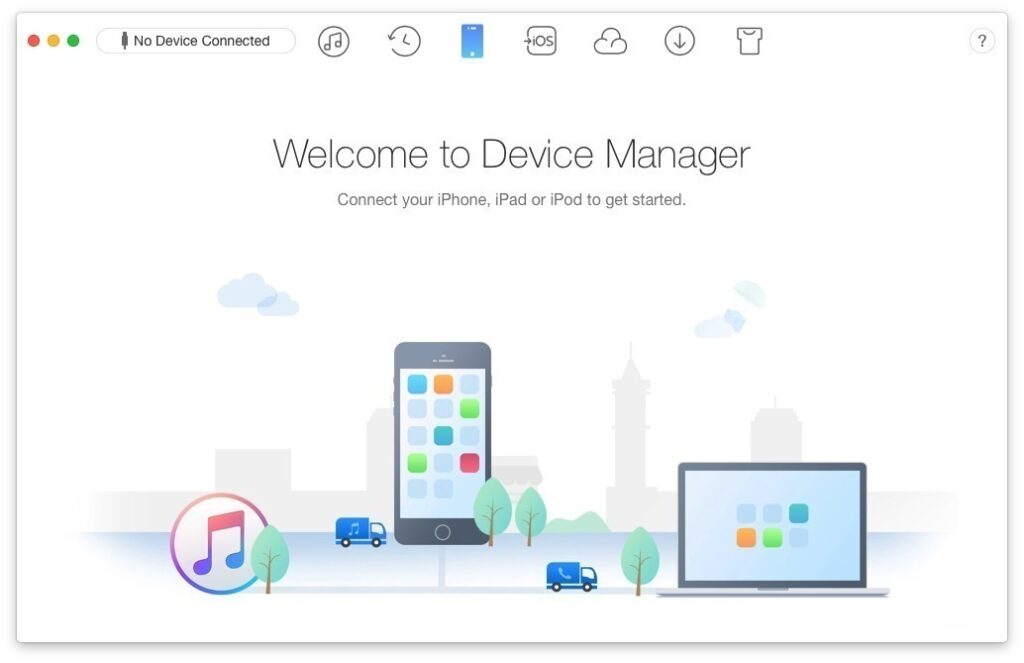 Launch and Set up Anytrans for iOS and then plug in the USB cable to connect your iPhone to the computer. You'll see a device icon, click on that now you'll spot content to PC button present there on the homepage.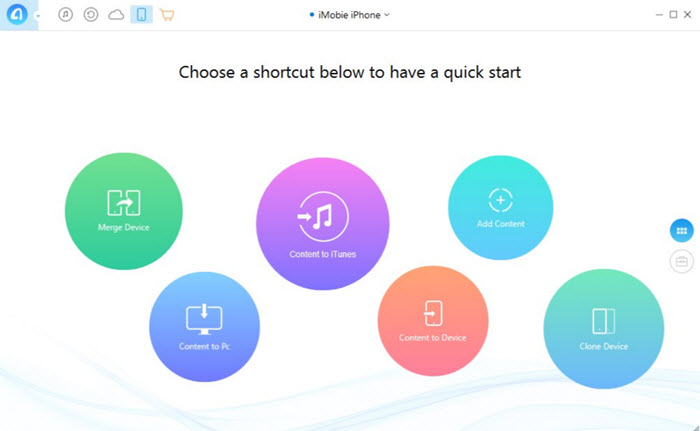 You'll find various categories of photos go for the one you want to export to your computer from your iPhone like screenshot or camera roll etc.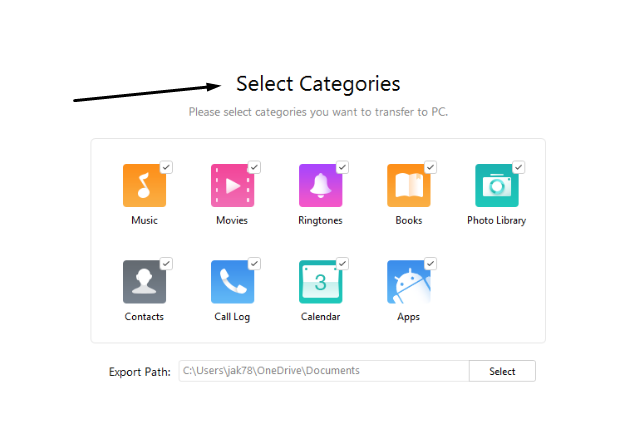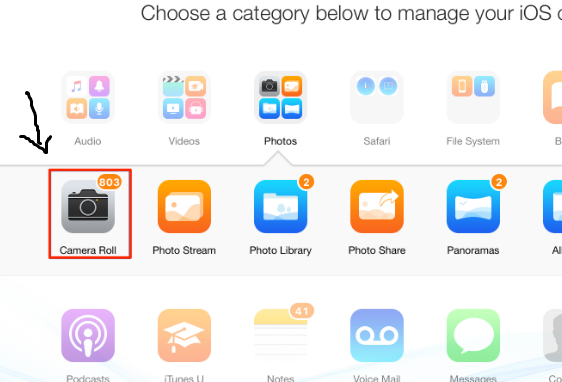 By clicking select button choose the output folder and to start transferring photos from your iPhone to computer click right arrow button.
As soon as you're done with the transferring process, the exported photos will be saved in your computer in the suitable folder, and you'll be able to spot all your pictures properly organized in the folders like screenshots camera roll, etc
Window explorer
Now there's this another hack to transfer photos from iPhone to the computer by windows explorer which treats your iOS device that is the iPhone as a file system or digital camera, and so it enables the users to import photos from IPhone to the computer. The point which is to be kept in mind while using this option is it only enables the photos of camera roll to be also transferred there are possibilities that the pictures may get disordered after they get imported. Let's see the method for this option.
Plug in the USB cable to connect your iPhone to the computer, now go for my computer, and now you'll be able to find your iPhone under portable devices option.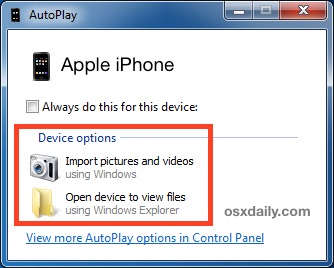 To open your iPhone double click on device option, you'll find an internal storage icon click to open it.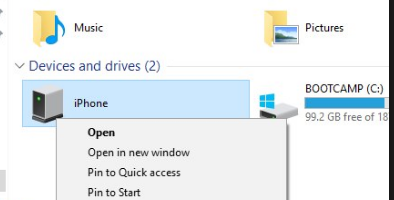 You'll now see a DCIM folder well that's your camera roll folder, click to open and check whether the pictures you want to transfer are present in that folder or not. If there are any pictures, you want to transfer then copy them up and paste them into the folder you are willing to paste in your computer.
Hope you liked this amazing article regarding How to Transfer Photos From iPhone to Computer. Comment below if you need any help.