iOS simulator windows: We all would agree to the fact that, We are in half of 2018 ! Apple store has huge collections of iOS apps and other games to enjoy. But unfortunately, you could not try those fascinating apps because you don't have an iPhone. Well, then this problem of Windows users can be solved by using an iOS emulator, which allows you to run iOS apps on your PC. Having an iOS emulator for Windows PC is a trending search these days.  No doubt Apple is leading in smartphone manufacturing and has stylish and powerful OS, which makes device worth using. But, Windows users can take a breath of sigh and relief because using iOS Emulator is one of the second best choices you can try for, first one obviously being – using the iOS devices themselves.
Before you try out different Emulators available, let's find out what an iOS Emulator is?
An iOS Emulator is basically software that enables your Windows PC to act like an iOS device. It allows one computer to act like different software called as a guest and the applications of the guest can be run on your PC. Emulator, therefore, acts like a simulator or virtual machine that is capable of doing things that iOS actually does. They are widely used when one has to test the developed software or app on other devices. By installing the iOS emulator in your Windows, you can use all those apps and games that are available in Apple store. Also, a good and powerful emulator is one that allows you to run all the apps smoothly without any hindrance. With the iOS emulators, you can get access to all iOS apps and games for free and use them flawlessly on your Windows PC or laptop.
Check :
What are the benefits of using an iOS Emulator?
Though iPhone emulator windows are basically developed to play games and apps that are available on iOS devices on your Windows phone, an iOS emulator also serves you with various benefits like-
Using the iOS emulator, you can check for iOS apps that are developed
Having the same operating system, with iOS emulator you can run that application in multiple devices.
Well, if you enjoy learning about Xcode development, iOS developer program will help you coding better and efficiently.
The best part is that emulators are free to use. You can select the SKD that you need with every new release of iOS.
You do not require any high tech processors to install the emulator.
The programming gets faster and is simple to use the software even for a newbie.
Under iOS emulator, you will find many tool developers that can be used.
You can even test how your apps will work on other devices, using the emulators.
There are lots of iOS emulator for Windows PC, but here we'll list best emulators for iOS on your Windows Computer, so you could easily run your favorite iOS programs on your Windows based computer. As, you guys know that iOS is your favorite OS for developers and the majority of the programs which get released is found for iOS only.
Advantages of using an Emulator
Free to use
Provided with SDK along with the release of a new OS
Easy installation
No requirement for high-tech systems or process
Simple to use
Faster programming
iPhone emulator for PC : If you are an iOS developer and want to test apps then first you need to install iOS emulator for PC. You cannot test iOS Apps without an iPhone or a MacBook. If you don't have an iPhone or a MacBook, then putting your hands on the iPhone emulator for PC is the ultimate choice you are left with.I am pretty sure everyone wants to enjoy ios emulator for windows and use all iOS simulator windows features provided by Apple.
There are many iOS apps that people wants to enjoy on their Windows 10 or Mac but most of these apps have not been customized for use on the desktop or laptops. Users have to use third party software so called ios emulator for PC. To do so, you will need to download and install an iPhone emulator for PC compatible with Windows 10. In this article, we will introduce you to the best ios emulator for PC, which you can use to run your favorite iOS apps and games on PC.
Though you will find many iOS emulators that can be used to get the same experience of working on iPhone in Windows devices but to make your search easy, we are providing you a list of few of the best amongst ios emulator for PC. So let's begin our hunt for Top 6 iOS Emulators for Windows that are user-friendly and flexible in use.
Best iOS Emulator for Windows
iPadian Emulator
iPadian emulator can be best described in a word, that it's just "awesome". It is an extension of Google Chrome that works as a cloud of iOS only and acts as a simulator in Chrome Browser. Its Graphical User Interface is same as that of an iPad. It allows you to use iMessage app through which you can send message from your Windows device to any iPad user, and the reply comes within the extension. With its similar look to that of iPad OS, you can get access to all iOS apps from App store and download them for free and easily. This is one of the best iOS Emulator of Windows 10 as well.
iPadian emulator comes in two versions; one is for free and other comes in $10, where you can get access to apps like WhatsApp, Snapchat and others that are not in free version. But its free version is equally feasible to go for.
There are various iOS emulator for Windows PC, but here we'll list down best emulators for iOS to your Windows Computer, so that you can quickly manage your favorite iOS applications within your windows-based computer. As, you guys realize that iOS is the favorite OS for developers and most of the programs which get produced is first released for iOS only. On the other hand, iPhones are very costly and several people don't think it is worth these dollars too, so the majority of US find yourself investing in a budget smartphone only.
It's some of the features worth mentioning are-
Without owning an iPad, get access to Siri
Access all present on the cloud
Organize your desktop with iPad apps and create unlimited pages as well
The interface is simple to use and is elegant
Do multi-tasking by dragging and dropping the apps
Screen savers are available and use animated HD background
With search and browse page, easily find any app
Since, now you about this impressive emulator lets know about its installation as well for easy use. To take its benefit, simply follow the steps below-
Step 1- Firstly, you need to download iPadian simulator extension set up
Step2- Right click on the setup and click run it as administrator
Step 3- After some time the emulator will get installed
Step 4- Search for your favorite game or apps with an iOS interface App store. Click on the app it will get downloaded.
To get iPadian extension, you can get it from the link given below – iPadian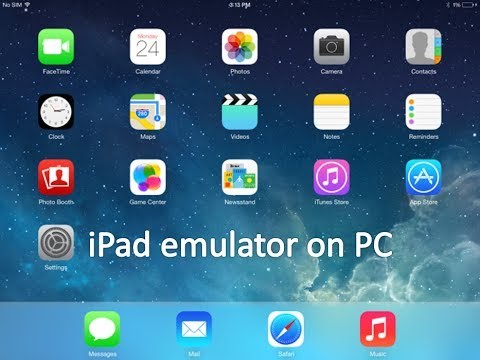 iPhone Emulator – Best iOS emulator for windows 10
If you want an iPhone experience on Windows device, simply install this iPhone emulator that will virtually turn your Windows desktop in an iPhone interface. Using this emulator you can get access to all games and apps of iOS. If you are a developer, than this will be the best emulator for you to test your applications in beta stage.
Check : Speakers for House Party
Apart from this, its main highlight is the rich graphical experience that this emulator provides, which is of high quality and lets you have the exact experience of using an iPhone. Trust me, when you will once use it you will feel like you are using an iPhone clone. It comes for free to use, but its major advantage lies in the fact that you cannot get access to all the apps from Apple app store.
Further, this emulator works on the flash through which you can at least get some default apps like notepad, clock, calculator, and other preferred ones. You can change the wallpaper and can use HD background. So to just get that iPhone feel, this will prove to be a fruitful emulator, though there is nothing much beyond that.
Still, if you want to try this one of the most used iphone emulator for pc, get it downloaded now by following the link – Emulator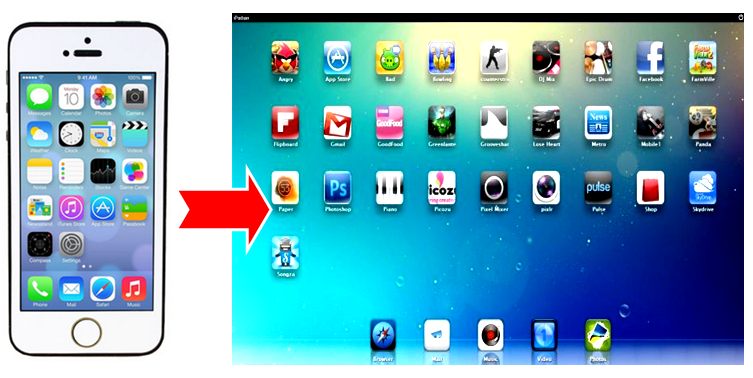 AIR iPhone Emulator- Must Try
AIR iPhone is another best iOS emulator for Windows that will give your Windows device a virtual look of iPhone. You can call it as the replicate emulator of the iOS graphical interface. Well, to run this emulator, you necessarily need the AIR framework to support its functioning. Once you will launch this software, you will get access to the user interface that reproduces iPhone but for testing the apps this emulator is not fully functional in nature.
And, you can access the pre-installed apps like Mail, Weather, Music, safari etc. available on this emulator, however, you cannot access all the apps and games available on Apple app store. Still, this app is a must try ios emulator for windows because it is smooth in functioning and comes with the brilliant interface.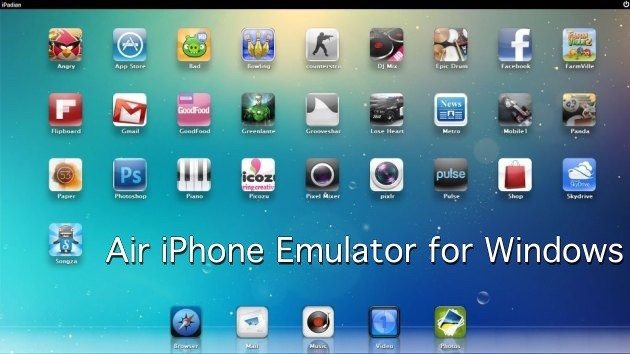 It is available at free of cost and is a good alternative for the iPadian emulator. So, if you want to give a try to this simple in use emulator, follow the steps and install it now –
Step 1- Follow the link http://air-iphone.software.informer.com/ to download the AIR iPhone emulator for Windows PC
Step 2- Simply double tap on it. The option of Set up will appear.
Step 3- Click on Set up, the process of installation will start.
Step 4- Tap Finish button in the end. You are now ready to have virtual experience of iOS
Smartface Emulator-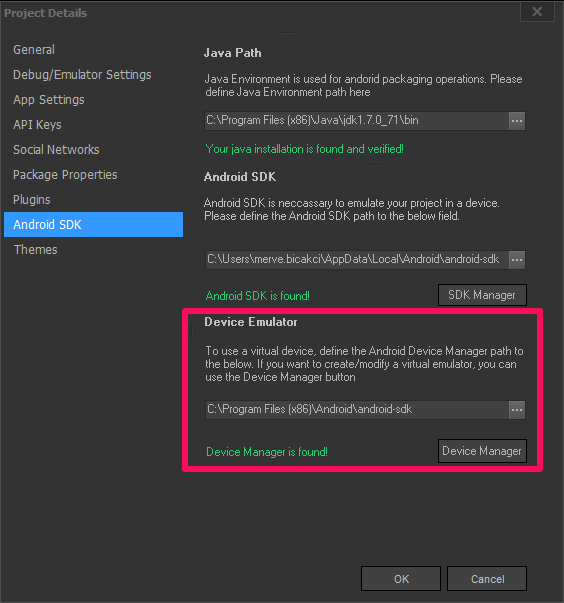 This Smartface emulator is famous as an emulator which is basically developed for testers and developers of native iOS apps. This one is a fully featured and enterprise mobility management platform, highly in use by developers reducing their cost, increasing productivity and removing the dependency. It is very easy apple emulator for windows 10. Smartface emulator comes with debugging options for iOS apps so that developers may work flexibly.
The main highlight of this emulator is that it has Javascript library that proves to be very useful for the ones who want to develop native iOS apps. Its other features include-
Comes with lot of plug-ins to extend this emulator that too for free
Has Javascript library
It can easily test for apps and fixes debugs
Comes with famous design editor WYSIWYG
High-quality Interface
Well, now how to use this Smartface Emulator without any hassle?
This emulator mainly helps developers to test their iOS applications in a different environment of iOS. So to emulate your device simply click on "File" option and go for the app that you wish to use. Further using this emulator, you can even develop apps for Windows. While you are using this emulator, you can start from any nascent stage and can go on for adding any development that you need in your devices like add text, image or video.
Also Read :
This vast and versatile app come both for free and at a premium cost of $99. But still this emulator is well defined, uncluttered and an easy to use app that you can get it installed from – Smartface
Xamarin Testflight Emulator (best iPhone emulator windows)
Xamarin Testflight emulator is one of the best emulators for windows. Its free version is not so effective, while the paid version comes in a couple of bucks, but still, this emulator is worthy enough to be used for developers. This emulator comes in association with the Apple to simulate your Windows PC with iOS apps and test them effectively. One of the best and chief ways to beta test your iOS apps is Xamarin.iOS app that is available in use through connecting it to iTunes. When you go for its beta testing, it tests the external and internal features of your app in such a way that when you will publish it in the App store, the process will be much easy. An important point worth noting here is that this emulator works only in Windows OS above 8 to test your developed apps.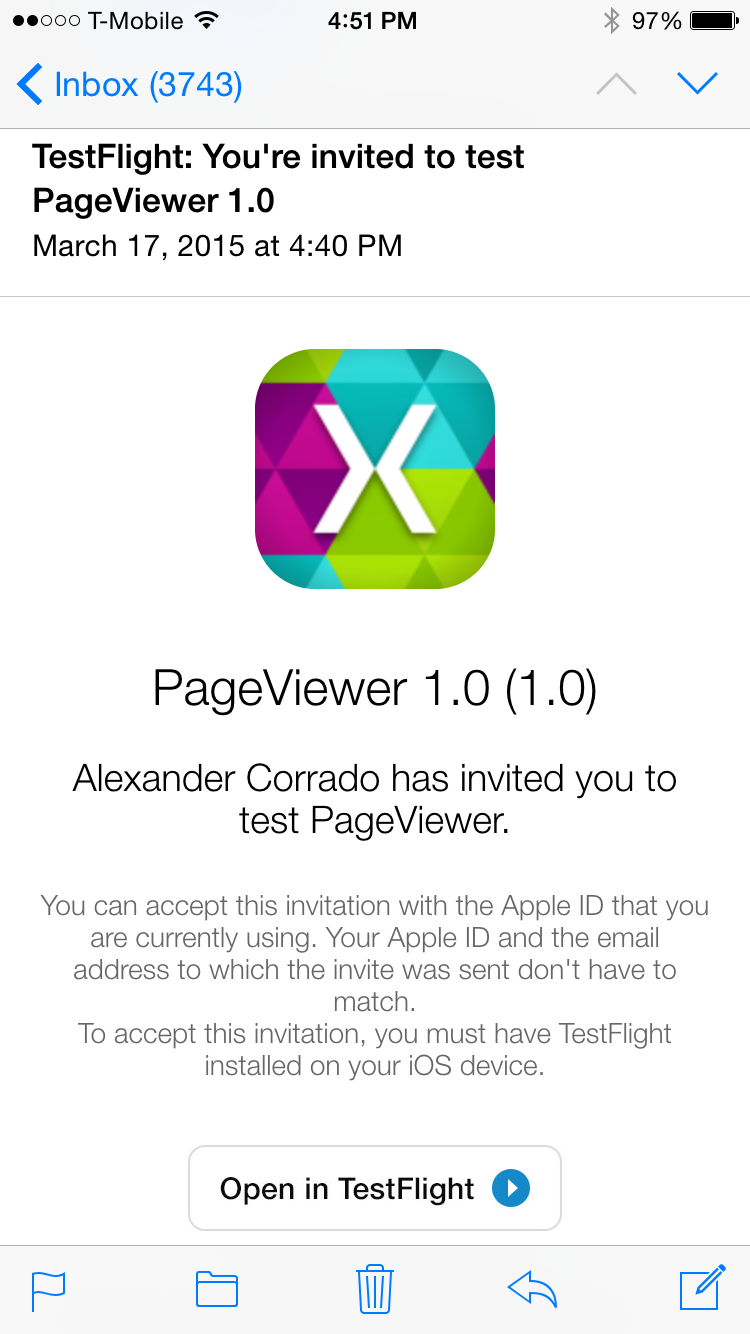 To use Xamarian Testflight to run iOS on your Windows is a little tricky process. Well, we are here to guide you with simple steps.
Step 1- Firstly, you will need to install Xamarin Testflight emulator.
Step 2- Once it is set up create an "App Store Distribution Profile" to begin your testing with beta rights
Steps 3- Now connect to iTunes Connect Record for new apps.
To connecting it to iTunes, you will need to first log in to iTunes Connect portal with your Apple developer log in ID. Then choose My App to submit your App.
Step 4- After it is connected, Archive and publish your app to iTunes connect. You will have to manage the beta testing by adding Metadata, external and internal Users and then finally receiving the feedback.
After feedback is received, take the action and go back to archiving and publishing the app.
To install the Xamarin test flight Emulator follow the link below – Xamarin 
MobiOne Studio Emulator- Versatile Emulator
MobiOne emulator is versatile software that is one step ahead from just emulating iOS apps, but rather allowing you to develop apps that you do for Android using SDK. Thus this emulator is just not an emulator or iPhone simulator but rather helps you to develop multi-platform mobile apps for Android as well along with iOS platforms. This emulator is not free of cost but paying for the app will be worthy enough because it is an effective emulator to test your developing apps without any trouble. The apps on this ios emulator for windows  are built on HTML 5 hybrid coding app model that is developed by means of Cordova, an open source framework.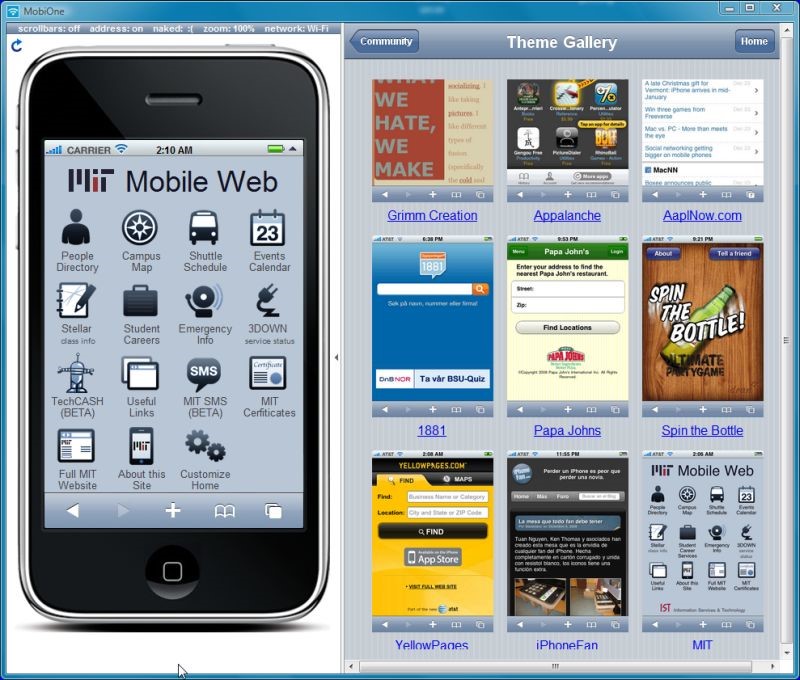 This iphone emulator for windows pc builds app easily that can be used anywhere and its best feature is its notification part that pops on your desktop. Also, you can share app and web pages through emails or can even configure your app with App Center Progress that can be automatically downloaded, once your app installation is completed.
The other noting features of this emulator are-
Easily create fundamental iOS apps
You can brand apps with self-designed icons
Share apps and web pages via links
On desktop, create alerts for status
Get Progress view of your apps
Well, this one is a simple and easy to use app that is best suited for beginners, who are into developing ( Best Chrome extensions for Developers ) and testing of apps and can be easily installed on Windows phone. To get started it with this emulator now.
Conclusion : Thus, if you want to experience graphics of iPhone or iPad then the above-mentioned ios emulator for windows will prove to be the best for you. The greatest advantage of using these emulators is that it is compatible with all versions of iOS and most of them come free of cost for Windows users. They come as a freeware and thus if you want to have your hand on all iOS games and apps then you must try these emulators. So use them for free, and enter into the world of iOS.