SEO Optimized Blogger Templates : Blogger is a big name when we talk about a platform for blogging. It is a platform that is used most by ones who want to begin with blogging as this one comes with a great design and user friendly themes or templates that attract most of the people. When it comes to choose for the best SEO we need best Search Engine optimized aka SEO Optimized Blogger Templates. Apart from being just user friendly template this awesome lovely Blogger template is AdSense Ready Blogger Templates too as it comes with lot of advanced features attached with it, to help you get a good ranking. Also to get a fast and a better speed for your blogging you must use the SEO Optimized Blogger Templates or latest SEO plugins for your blogger sites.
Well, if we talk about template design for Blogger it only needs to have a right code written at its right place. You must just take care of that the template you choose should be SEO Optimized or should support HTML5 coding. There are many templates available online to choose from so as to have a better experience of blogging but there are certain things one must keep in mind for selecting a good and user-friendly and advanced SEO features template. Some are free blogger templates and some are premium seo friendly blogger templates.
Also check out : Best Lightweight Linux Distro
If you are into online marketing then SEO is the first thing you have to learn. SEO is basics of internet marketing. But learning and applying both are different. If oyu are using Blogger Platform then here are some cool and SEO optimized blogger templates.
For better ranking of your blog in search engine, you must select best blogger template with features like-
Theme should be stylish to attract people
SEO Friendly Optimized
Loading Speed Faster
User friendly
AdSense Ready
So below is a list of some best SEO Optimized Blogger Templates were chosen for you to help do better blogging. These are the one that are generally recommended and used by many people.
Top 10 Best SEO Optimized Blogger Templates
1 : Ijonkz Blogger Template – Best Blogger Template
Starting with Ijonkz Blogger template, this one is most user friendly and attractive template. It is responsive in nature and is advanced SEO optimized and AdSense Ready Blogger template. It basically comes in two style either boxed or full width. Its designing is simple to use and is nearly perfect to start with magazine, or any portfolio template. It gives your blog a professional look and comes in various colors as well.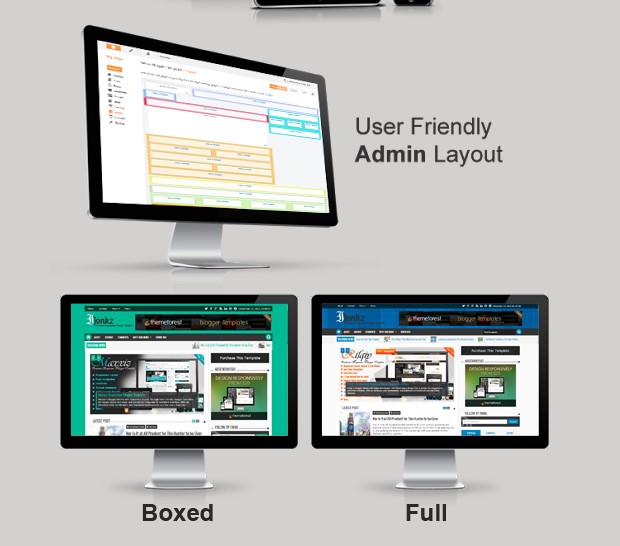 It is a powerful admin panel with highlighting features like–
It has a Design that is 100% Responsive with sticky Sidebar
Has Meta Keywords and Supports Description
You can even Auto Resize Thumbnail Image
Has special Ajax Recent Comment Widget along with Ajax Page Navigation
Lightweight Auto Read Mode with admin layout completely professional
Upload Any Image Background
It Supports RTL Language and also Mega Menu that is newly added feature
Custom Error 404 page while is Compatible With All Major Browsers
3 Comment System that includes Blogger, Facebook, Disqus
Comes with Auto Feature having Post Slide show
Threaded comment with Support + Google + Comment that lets you Add Emoticon too
Also Read :
2 : Arieztp Blogger Template – Magazine Optimized SEO Templates 
This blogger template again is very user friendly and Ads ready blogger template that comes with simple design and is very responsive. It is clean and perfect template for news and magazines blog. It has a layout similar to Ijonkz that comes in two forms Boxed and Full Width. It is also an advanced SEO optimized blogger templates.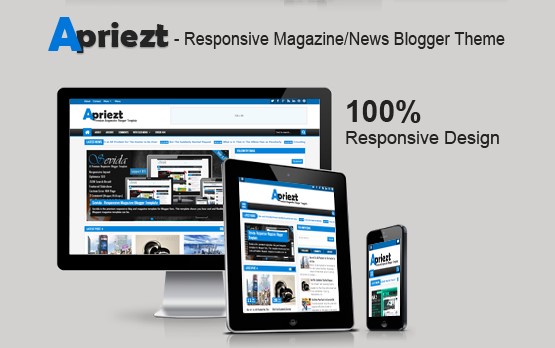 Its specs that makes it attractive are-
Has a Responsive Layout in Full and Boxed form supporting slide show
Offers you an Ajax Page Navigation button
Comes with 12+ Type Recent Post By Label with similar 3 Comment System ( Disqus, Blogger, FB )
search result through JSON with faster loading option
It is light in weight with short codes
Shows Custom Error 404 Page
Comes with 5 Mega Menu Styles along with stylish comment widget option
3 : Maggner Blogger Template – Free SEO Optimized Blogger Templates
Maggner is one of the best Magazine SEO Optimized Blogger Templates and is inspired by Ribbon which is the theme of WordPress and comes with two column layout and design. To implement AdSense code it comes with special banner of header and is totally responsive template. It has advanced SEO with better optimization and is user friendly as well.
Read : Add AdSense Below Post Title in Blogger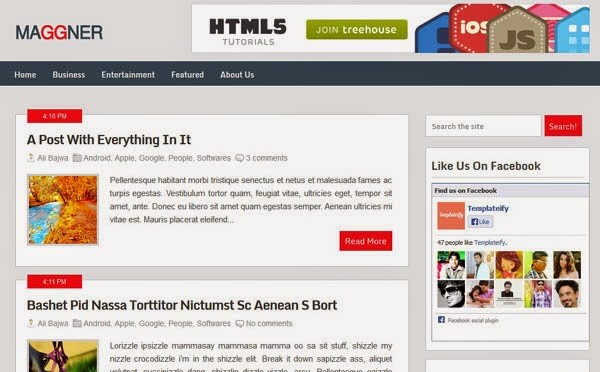 Its features include-
It has Two column layout with additional Header banner
You can even add author info below your posts
Faster loading of template
Post Widget option that is fully Responsive
You can Modify or Customize the template easily
Elegant magazine Style which is clean and neat with short codes
Demo | Download
4 : Sevida Blogger Template – Premium Adsense friendly Blogger Templates
This blogger template is again the most user friendly and commonly used by the one who want to just start with their blogging. It is fully SEO optimized Blogger templates and AdSense Ready too with simple design and layout. It has two layouts that include Grid and List.
Check : Best Adsense Alternatives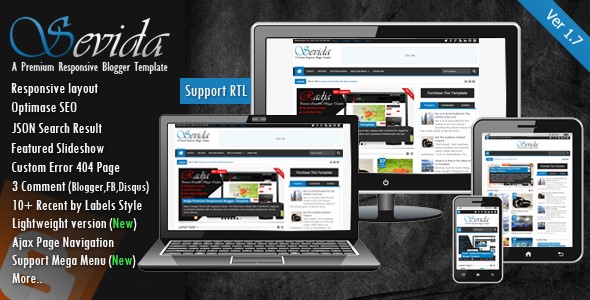 Its attractive features include-
Template that is Fully Developed and Responsive
Image Slideshow that comes with Featured Posts
Layout comes in two forms- List and Grid
Neatly Coded Design that is Simple in Use
Supports Ajax Features like Ajax Page navigation
Search Result as JSON and you can comment using three options
Comes with a Label Style that is more than 10 in number
Demo | Download
5 : Elice Blogger Template – Elegant Template
It is a free responsive blogger template and has maximum features that too specialized one to make it a better template that is more attractive and user friendly. Using this template will make your site work as WordPress in all contexts. This too is a SEO Optimized blogger templates that comes with two column layout designing. To make your blogging perfect this one will work best for you.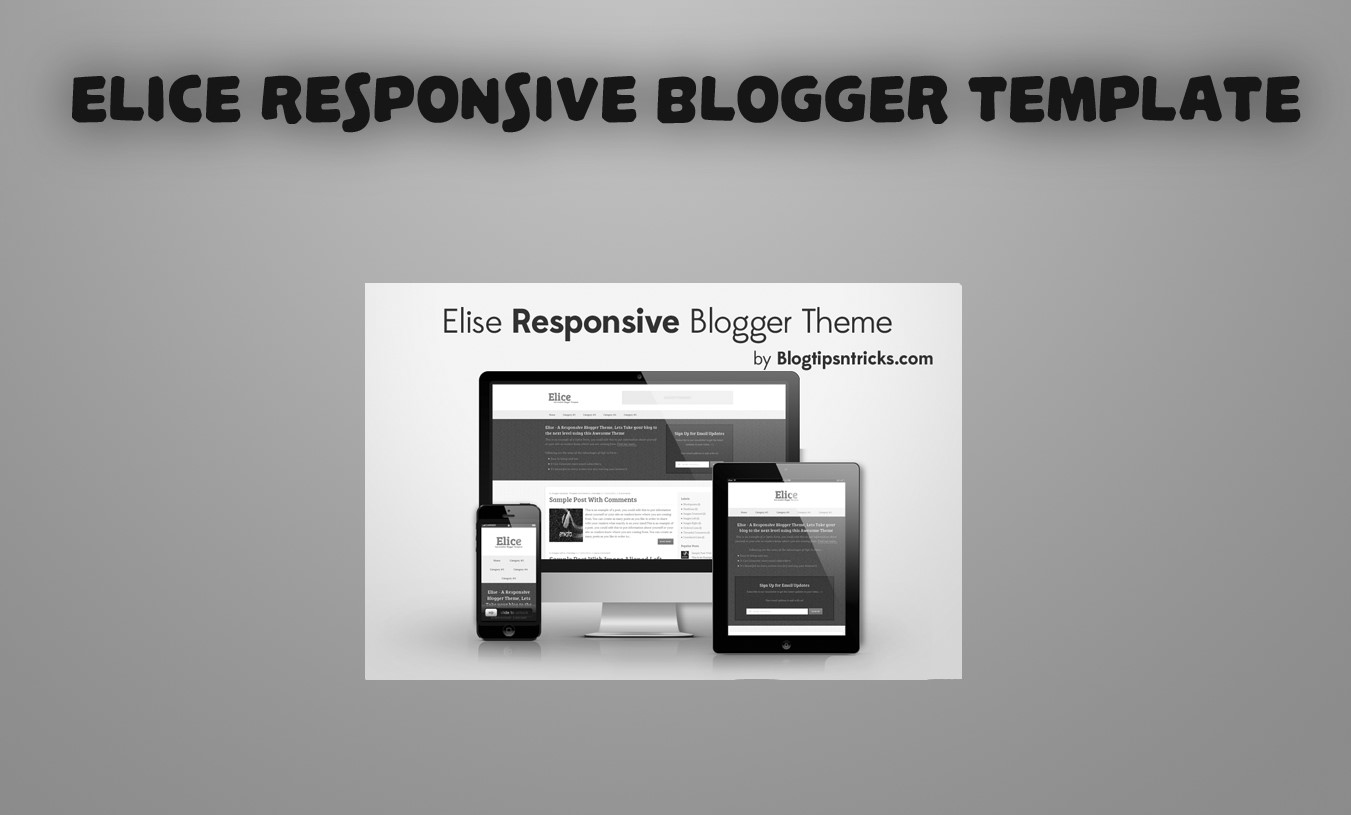 This elegant looking template has many features like-
At top of home page get Custom bar option while post page comes with side bar
Navigation Menu is Fully Responsive in use and has Page navigation Widget for easy search
Use About Me Custom Widget to add your info
Threaded Comment System with heading texts fully customize
Layout supports Four Column Footer and two columns
You can add CSS effect on popular posts or profile info
Template that is Fast Loading and User Friendly with stunning in look
Demo | Download
6 : ATB Responsive Blogger Template – Event Blogging Blogger Template
Well, out of these all above the most responsive blogger template that is user friendly and AdSense ready is the ATB blogger Template. It is advanced SEO optimized Blogger Template and it is well made and customized blogger Template in use. Its main attraction lies in the fact that you can edit any of the elements or design of this template as it does not comes with encrypted script already built in.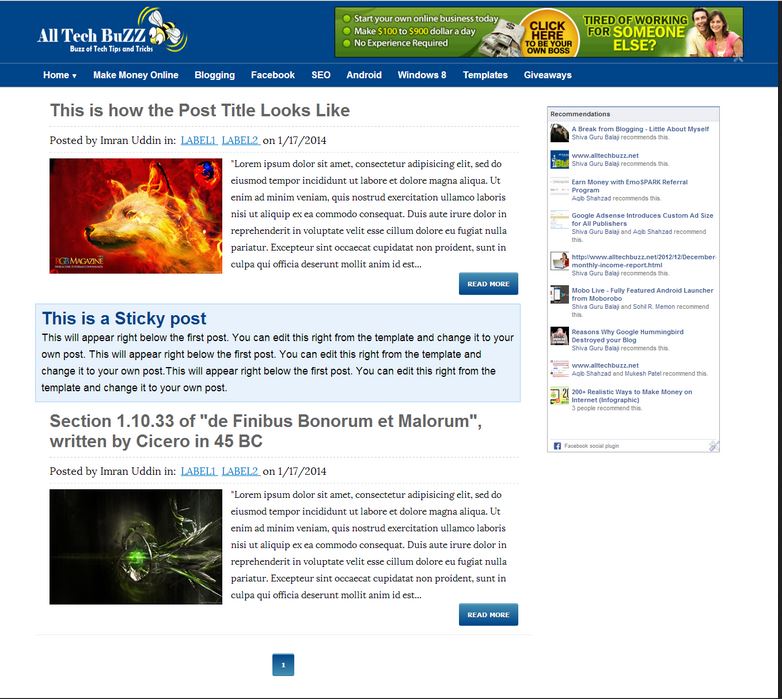 Let's know some of its awesome features-
Heading tags comes with full style
Responsive Templates with layout that supports 2 Column that are fully designed
Fast Loading Template with Sticky Post
Has Post Related widgets option that is Responsive too
You can Auto Alt the Title Tag Generator that is being integrated
Layout supports Stylish Footer with Four Columns
Can Opt for its Auto Read Function Mode
Demo | Download
7 : Vienna Lite 2 Magazine Blogger Templates 
It is one of the best version of blogger template after Vienna Lite designed by the team of Arlina. It is an ideal theme for crafting News, Magazine, Business, and most importantly personal blogs and thus we couldn't keep it back from our list. With some awesome features added and some modifications to the previous version for faster loading of the blog pages, this all new template will give you a different blogging experience.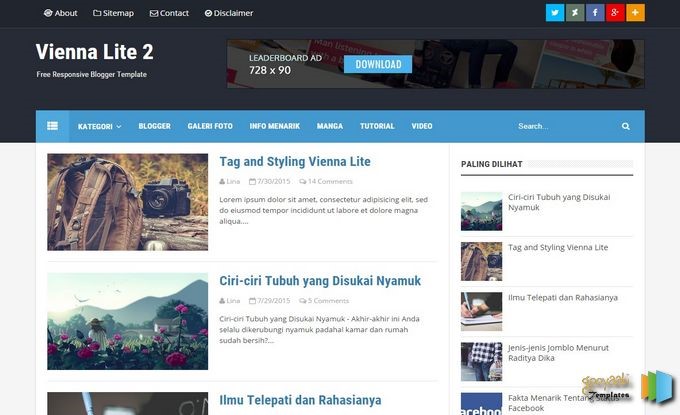 Some of its awesome Features are–
Neat and clean design with 2 column layout
Navigation option is Breadcrumb with sexy navigation menu and stylish fonts
Author box is embedded with google plus option
Social sharing widgets options available too like Social Bookmarking
It is Responsive, User friendly, flexible and well documented
You can opt for Premium subscription Box
Demo | Download
8 : BTNT Blogger Template – Free SEO Optimized Blogger Template
BTNT is one of the Best SEO Optimized Blogger Templatesby BlogTipsNTricks which was originally designed by Chandeep for his personal blog. It has become one of the most popular blogger templates as it comes with end number of amazing features. Thus in short we can say that it is an all-rounder theme for every cool blogger of today.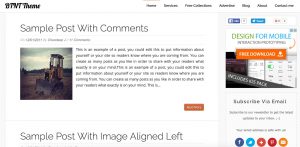 Features of BTNT-
2 column layout with neat and clean design
Custom option available in forms
Comes with Fast loading theme
Choose from Custom form, buttons and label widget
Navigation menu being fully approachable
Striking threaded comments section to comment on posts
Post pages also possess custom share buttons
Socialize with Social bookmarking widget
Demo | Download
9 : Sensational Blogger Template – Responsive Fast Blogger Template
Another blogger in the list of the most Responsive and AdSense ready blogger template is the Sensational Blogger template; that is ultra-responsive in nature. It is actually a two column blogger template, professionally designed by Chandeep. An Adsense Ready Blogger template that is clean and neat and is adapted from WordPress with some special SEO configuration. Using this blogger template you can fully experience theme of Word press. It is specially designed for Google and Bing and will attract lot of visitors.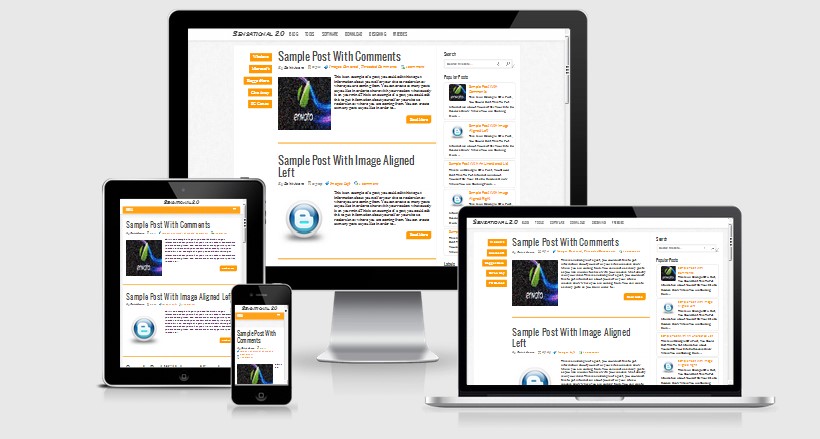 Well, this SEO Optimized Sensational Blogger Template comes with advanced features like-
Comes with two stylish navigation bar; one is vertical while other floats horizontal
Is Ultra Responsive Blogger
Footer Widget comes with 4 column
Follows Magazine style and is neat and clean
Has sticky menu bar and also includes social icon widgets
Highly SEO friendly as adopted from Word Press
Demo | Download
10 : Bresponsive Blogger Template – Adsense ready Blogger Template
Last but not the least in the list is another Adsense Ready and fully optimized SEO blogger template called as Bresponsive Blogger Template. It is professional in its looks and is similar to Word press in its theme. It is clean as well as smooth and comes with all the latest features to make your blog look stylish. Its user friendly nature makes it the blogger used by many number of people.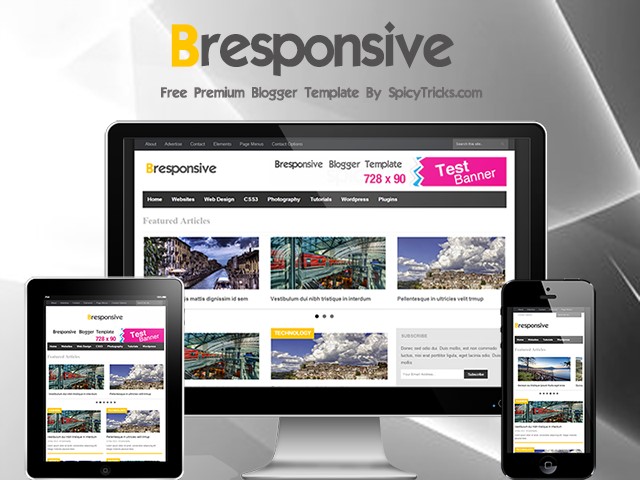 Let's have a look at its specs-
Gives you experience of Word press theme
Navigation Menu bar is horizontal in design
Below every post add related post box
Header and Footer bar supports ads
Social Icon widgets available too
Includes advanced tweak widgets
Fully Responsive, AdSense Ready Blogger Template and Friendly
Special Carousel Slider at Top
Demo | Download
Wrapping it up : Well, these were some of the very user friendly, AdSense Ready, SEO Optimized blogger templates that can be chosen from. They truly will give a satisfied experience of blogging once you begin to use them. Though there are many but these are the ones that can surely be trusted and are most recommended. Go on for trying it and choose the one that suits your need, you will not be disappointed as your ranking in search engine will actually get better with these blogger templates. Good Luck Bloggers!