Well, you need two ingredients for this recipe! One, an android phone and another, a tech geek. And with the accumulation of both, you will find a word being popped up "rooting"! He will ask you have you rooted your phone. In case you have done it, well and good. If not, here I am, walking you through the process of how to root Android device without PC or how to get root access on Android without PC. Now, why am I saying PC, has its set of reasons? We will look at that too. And in case you have landed on this page, search for what is rooting? Or what are the benefits of rooting? Or how Root access will help you more with your Android device. You are at an absolute right place. So let's check How to root android without PC.
First things first, let us start with the notion of "What is rooting"?
Let me explain this definition in two parts. One of the generic users that what is rooting in a Layman's language. Well for you my dear Layman, Rooting is nothing else but a process of giving you a root access to your phone. Which you can also understand as a privileged control that you will now have over your Android device, once you root it. Now a definition for all those geeks out there. Android Operating System uses the Linux kernel, now as Android is based upon that, once you root an Android device, Rooting will give you similar access that an administrator or a superuser gets. Yes, the equivalent permissions as one get on Linux, Unix-like operating systems such as Ubuntu, FreeBSD or OS X.
Lots of people are interested in Rooting their Android device, to be able to get the most from their phones or Android mobiles and also to install custom ROMs. Rooting an Android Devices was a really complicated process not too long ago, which along with this was a different procedure for each brand and for each version, which made rooting a large headache.
That was before the Chinese created the Kingroot Program for rooting Android, whether it's a Smartphone or a Tablet. The thing I enjoy the most about rooting is that you can save yourself a good deal of battery power, which we'll learn how to do in this report.
How to Root Android phone with PC
What is the difference between how to root the Android phone without PC and with PC?
Now I guess you understood that too, pretty well. But do you have a doubt with our heading? Why are we, again and again, focusing on the fact of how to root Android without PC? Why without PC? Well here is the answer for that!
The answer can be as simple as the fact that not everyone has a computer.
Another reason why we are focusing on this fact on how to root android without PC is that rooting your Android device without PC is much simpler.
Although the rooting apps say that the success rate, while you root with PC, is higher than that of using directly with the phone, in reality, I doubt so.
Rooting your device nowadays is damn easy and you can easily root any Android device using how to root android 4.4.2 without computer article with and without using PC. Rooting is very normal for any Android user and it is very useful. Rooting an Android device using root android without pc apk is somewhat same to unlocking an iPhone in the industry. But unlike iPhones, you don't need to download large files and install software. With the help of how to root android 6.0.1 without pc guide, you can easily root and unroot any Android smartphone and tablet.
Rooting is now very easy as there so many Android Apps are available online. Even you don't need your Computer to Root your Android Phone. But for clean Root, you will need PC and here is how to Root Android Phone with PC.
How to Root Android 6.0.1 without PC 
Advantages of Rooting your Android Device
Enough of the talks and the definition that what is rooting, why only we are talking about how to get root access on android without PC. But here comes the real thing. Once you Root your Android Device, what all benefits you will get from it. Well, they are numerous, and let me jot some of them down for you.
Well, the biggest reason why a user roots his device using how to root Android 4.4.2 without computer and the basic advantage that you get by rooting your Android device is- you have free and real abundant internal memory. I have seen users getting very much awry with the fact that they have limited phone memory and they cannot install and download their favorite game or App. But guess what, with the help of Rooting, you can actually free your devices' internal memory and can transfer each and every app to SD Card.
Not just memory, you can add up some custom and tailor-made ROM just for you. By doing how to root Android Phone with PC, you get a liberty to install the latest operating system on your device which otherwise is not possible.
Along with Rooting, you get an added benefit of flashing your ROM. You get so many options to play with once you flash your ROM. You can download some of the real APKs which can only be installed once you root your device.
In all, if you are not rooting your device, you are simply not using your phone to its complete potential, which as per me, is sheer injustice with your phone.
Check: How to Delete Kik Account
Disadvantages of Rooting your Android Phone and risk involved
Well, two of the things that are of greater vulnerability once you Root your phone root Android phone with PC software is-
You end up violating your phone's warranty.
If things go south, and for any reason, the rooting process is not successful, you will end up with a daunted phone.
Well, these are the only two reasons, why usually people avoid rooting their phones using root android without PC apk. But here a risk is involved, and the reward also will go to the person who is willing to take that risk.
Read: Cool Whatsapp Group Names
Anyway, now is the time when we shall actually be looking at how to root android without PC and the apps which can make that happen for you.
Root Android without PC Computer
We will be discussing the use of five of the most popular, easy to use rooting apps. Those apps are-
Framaroot
Kingo Root
Easy Android Download Kit
Universal Androot
How to root android without PC Using Framaroot
Well, now we come to the actual article and tell you the process on how to root android phone without PC starting with the app called as Framaroot.
Framaroot is a one-touch rooting application which has had been pretty famous in the domain. Also because of the fact that Framaroot was developed by a former XDA Member. The only limitation that you get while using Framaroot is that it works only for the Android Devices which are over and above the version of 2.0. You can easily download its APK and can copy it to your phone and enjoy the utilization.
Let us look at the steps that you must follow to Root Android Device easily with one touch without using PC.
Step 1: The First and the foremost step is to download the Framaroot app APK.
Download Link: Framaroot Application
Step 2: Now there can be two possibilities, you might have downloaded the file in your computer, or Phone itself. Well whatever method you used, just move it to a specific folder on your Phone.
Step 3: install the Framaroot from the given downloaded apk file.
Step 4: You will be asked to 'Install Superuser', do click select that option.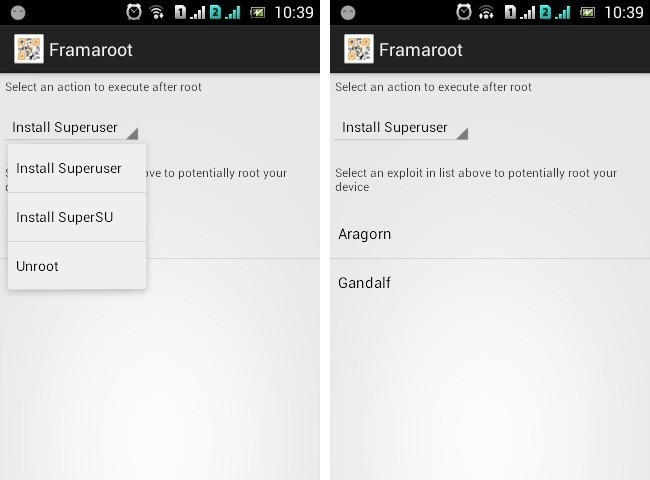 Step 5: You can select any of the given exploits which will then be asked while installing, it doesn't actually matters.
Step 6: Well your work is done. Just wait and in case you get a message like – "Success, SU binary and Superuser installed", this means that you have done your part correctly, now just reboot your Phone and you will be good to go.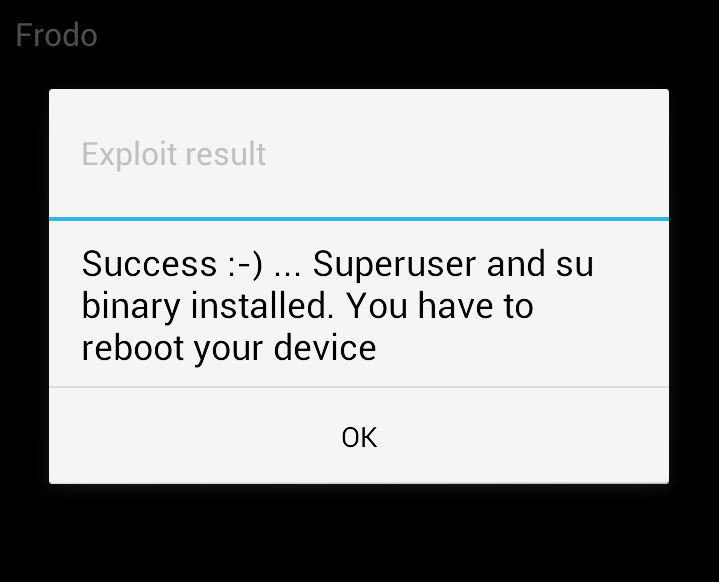 How to get root access on android without PC Using Kingo Root Apk
Well, I will admit to this particular fact that at present, Kingo Root is one of the most famous and widely used App to root your device. Now the possible reason for this can very well be because of the fact that it is compatible with most of the devices.
Yes, it supports almost every Android phone with how to root android phone manually and its success rate too, is quite high. And the usage of Kingo Root is very much easy, easier than the most of them. So here are the steps that you should follow if you want an answer to how to root android without PC.
Step 1: The first step will be to go to your settings corner and check for "Unknown Sources" in Security options.
Step 2: Once you have done it, Download KingoRoot App.
Download Link: KingoRoot App.
Step 3: Install the KingoRoot app like you do normally and open the app.
Step 4: Once you open it, you will get a Root option. Just click on it and wait for a few minutes. It will be done sooner than you would have expected. Voila, it's done.
Word of Caution: Your phone will restart twice or thrice during the process. But once you get a success message, I will recommend you to restart your device yet again.
How to root android without PC using Z4 Root
Well, you visited our page most probably when you were searching for- How to root android device without PC or something similar. But what if I tell you, had you searched this thing years ago you still would have found Z4 Root. Yes, the Z4 root is one of the oldest rooting App which is compatible with pretty much every android phone.
Read: Best Ultrabooks for Gaming
The steps that you need to perform with this Rooting App is similar so I am not mentioning it again. That you have to download the APK and install it and open it and then click on root. The procedure pretty much remains the same. Though I can provide you with a link to download the APK file, which I will do at the end of this paragraph. Also, I must tell you, Z4 root too has a pretty good Success Ratio.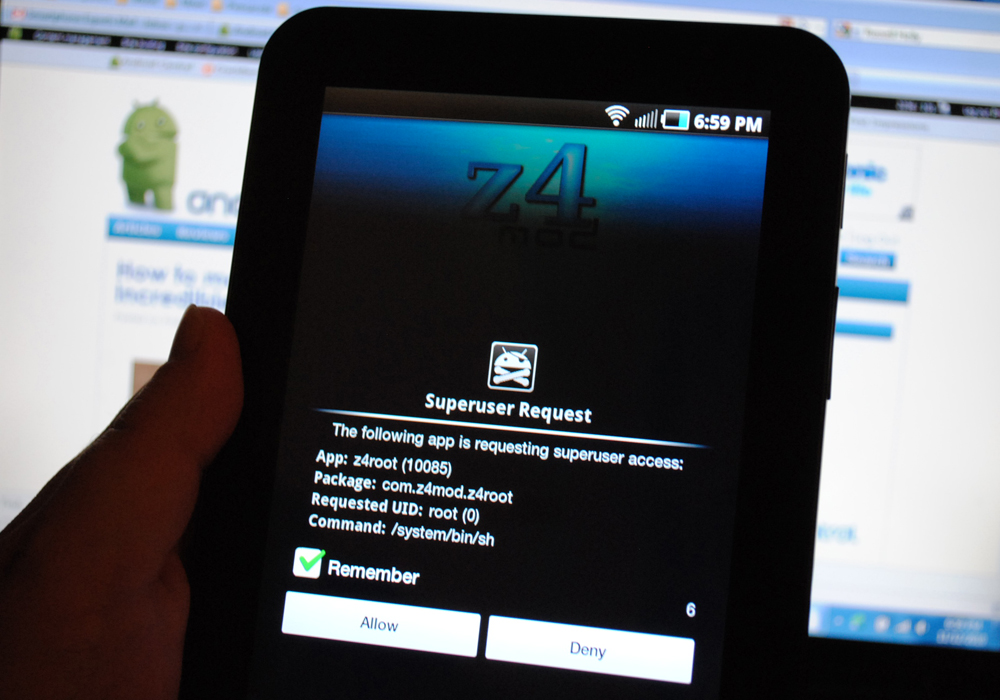 Download Link: Download Z4 Root App.
Easy Android Root Toolkit- An answer to How to root android phone without PC
The easy rooting toolkit is one of the latest entry in the rooting market. So it is safe to say that it will be equipped accordingly, being compatible with pretty much every phone that is coming to the market right now. Though its success ratio is unknown we can presume that the app will work pretty good with most of the android devices.
Steps for using East Rooting toolkit-
Step 1: Download and extract the file from the given download link
Download Link: Easy Rooting Toolkit.
Step 2: Go to the folder that you just extracted and click open- "RUNME.bat"
Step 3: You will see a command window being run. Read the instructions carefully and reboot the device after the execution.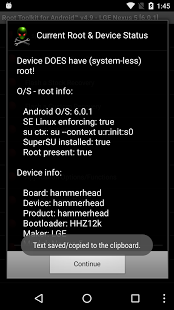 How to root android phone without PC using Universal Androot
So this is the final app and the fifth app that you can try with if you want to root your android device. So far we have gone through, King Root, Easy Root Toolkit, Frama root and Z4 Root, but Universal Androot is different from them in two ways. Way number one is, it is rather fast than most of them and the second is, it is uniquely compatible with pretty much every device.
Now without wasting any more time, let us look at the steps on how to download, install and use Universal Androot.
Step 1: The step no. one will be to go to the Settings panel option in your Android Device and select the Application option.
Step 2: In the application option you need to click select the check box for Unknown source. This well give Universal Androot the permission to get installed and do its magic.
Step 3: Once you have selected it up, now you have to download and install the app called Universal Androot from the link given here.
Download Link: Universal Androot Downlaod.
Step 4: Once your downloading and installation is a success, all you need to do is launch the app into your cell phone. Once open click on the "Go Root" option.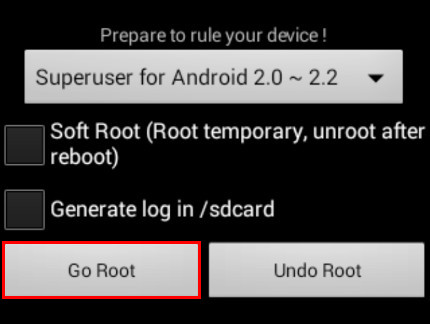 Step 5: Wait a minute, not quite yet, you will have to select the right version of your Android phone here. So in case you don't already know it, it will be advisable to go and see that first. Once selected the right version, you can go ahead and wait for a few minutes until a message appears which says – "Rooting Successful."
Restart your phone and you are absolutely good to go.
Conclusion : Here in this article we looked in detail on how to root android without PC. The ways in the most detailed manner. Though we started off with the fact that what is rooting and how is it important? We also saw some of its advantages and disadvantages. And finally up to the final show of 5 best apps to root your device without PC. Feel free to tell us which rooting app is your favorite in the comment section and also tell us if you find any problem there.