We all are aware that if we have to format our system or install a Windows, the first requirement is a bootable pendrive. Hence, in this post I am going to guide you How to make bootable pendrive. There are several methods in which one can learn on how to make pendrive bootable.  Although you can make bootable pendrive using disc as well but using a pendrive is indeed a great choice. But when you go for using pendrive for installing any OS, the first question that comes in your mind is How to make bootable pendrive. Well, you need not to worry about how to make bootable pendrive as it is quite an easy way to do so. You can make your pendrive bootable using software or without using software. You can use this bootable pendrive for Windows 7/8/8.1/10. You can even turn your old pendrive and make it bootable to install any OS.
A Bootable USB provides person the capability to save Windows 7 boot system on a USB device. For that, he only has to connect the Hardware, regulate some options and start the procedure. There are many Bootable Pen Drive Software allows you to Create Bootable USB Windows 10.
If you want to install new Operating system and you don't have Bootable DVD then you can use your USB flash drive. For that you will need an ISO file of that operating system that you want to install.
Supported formats: the bonus Having A Bootable USB will be the fact that it provides the consumer the capacity to pick the kind of version. Indeed, they can select from two varieties of version which are DVD and ISO model. If you are looking for How to Make Bootable Pendrive for Windows 7 From Iso File then this is the best guide.
What is Bootable Pendrive?
Bootable Pendrive is a simple method to install any Windows on your system through pendrive. After when you have known how to make a bootable USB, you can use this pendrive for installing an operating system. There are several ways for how to make bootable pendrive but before you use any method you need create bootable USB from .iso file.
So, let's begin our tutorial or guide through which you can simply learn "how to make bootable pendrive".
How to Make Pendrive Bootable ?
Method 1- Win to USB
This method is called as Windows to USB method. It is the simplest method. You need to install Windows on pendrive from the following image files i.e. ESD/VHD/ISO/WIM/VHDX/SWM or drive can be DVD/CD. In this way you create bootable USB from iso file. Using this method you can create Windows 7 boot USB along with other Windows 8/8.1/10. You can also use Windows Tool to transfer the contents in Pendrive.
Step1- Click on the Start option and open Windows USB or DVD download tool that you jut installed.
Step 2- Now type the path of Windows ISO file. You can also browse the ISO file. Click the next button.
Step 3- Now attach your pen drive to your system or laptop. Select the option to create pendrive or USB Flash drive.
Step 4- From drop down menu select the USB device of yours and click on BEGIN Copying option in order to start the process.
Step 5- Then continue to install your pen drive into USB port and run to install Windows on your system.
With these few steps you can learn how to make bootable pendrive for Windows 7 from ISO file.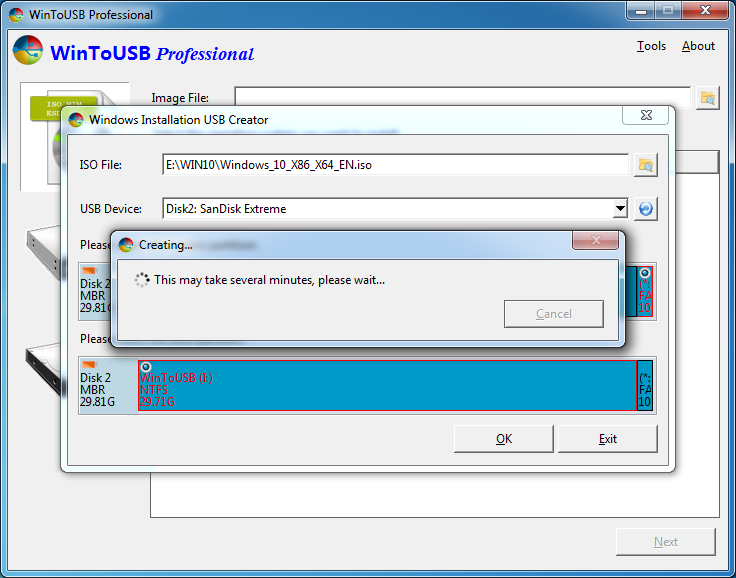 Method 2- Using Rufus Tool make USB bootable
Rufus is actually one of the amazing utilities that can give you and answer to how to make bootable pendrive which helps you create bootable usb from iso. You can create any Windows using this method. Despite of the small size of Rufus its gives you all that you need. So let's begin with this method to learn how to make a bootable USB. This Rufus also allows you to easily configure. All you have to do is first get your desired Windows OS 7/8/8.1/10 that you want for your system. After when you have done so you can begin to follow these steps to how to make pendrive bootable.
Check :
Creating a Pendrive bootable by cmd is very easy and fastest process todo and by simply typing some instructions about it is likely to make your drive bootable and after that, you need to use it for every single windows installation purpose.
Usually bootable pen drives are created for installing a brand new OS or incase if live boot is supported by the OS because bootable pen drive, to try out that OS first before installing it.
To make Windows 7 bootable pendrive follow the steps-
Step 1- Go to Download option and download Rufus tool of 1 MB.
Step 2- Once it gets downloaded open Rufus.exe file. Click on Run option to install it.
Step 3- Insert your pendrive in the USB port of your PC or laptop.
Steps 4- Now run your installed software.
Were they not easy to follow? Well, it is not that complicated if you follow all the steps in series. Hence go on and follow these few steps and learn how to make a bootable USB.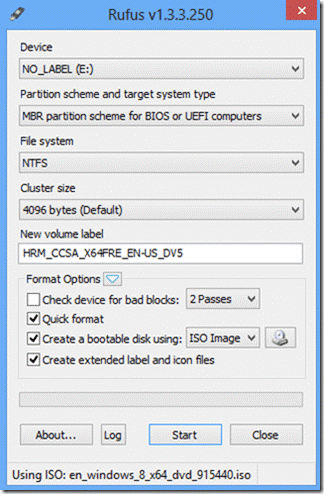 Method 3- Using DISKPART Command-
Another method in our list on how to make pendrive bootable is using Diskart command. This is the most used method to make windows 7 bootable pendrive. Now, let's see how to make pendrive bootable using cmd. This method is quite complicated as you need coding and commands to begin these steps for how to make a bootable USB.
Step 1- First you need to insert your pendrive or USB flash drive to your running PC or laptop.
Step 2- Now run Command Prompt as administrator. In order to do this, find cmd by typing in "cmd" in search box. Now when it appears right click on it and select Run as Administrator.
Step 3- In command prompt type DISKART and press Enter. Wait for few seconds for command to run.
Step 4- Then type "List Disk" so as to view active disks on your computer and hit enter. You will be shown Disk 0 for hard drive and Disk 1 for the USB flash drive with its storage capacity.
Step 5- Select Disk 1 which will then be processed and press enter.
Step 6- Next type "Clean" and again press enter so as to remove all data from the drive.
Step 7-Type "create partition memory" and press enter. Further it will be recognized by Windows as partition 1.
Step 8- Now type "select partition 1" and hit enter. Selecting this option will activate partition.
Step 9- Type "Active" and then hit enter. The current partition will begin activating.
Step 10- Now type "format fs=ntfs quick" and press enter. This will let formatting current partition as NTFS file system quickly as possible.
Step 11- Type "Exit" and again hit enter. Leave DISKPART program but do not close the command prompt window as we need it in further process.
Step 12- Now copy all the Windows files and transfer it to USB flash drive or pendrive.
Once you follow all these steps as mentioned it will be easy for you to make potable pen drive. So this is how to make pendrive bootable using cmd. It is easy to use method that will surely make you know how to make pendrive bootable.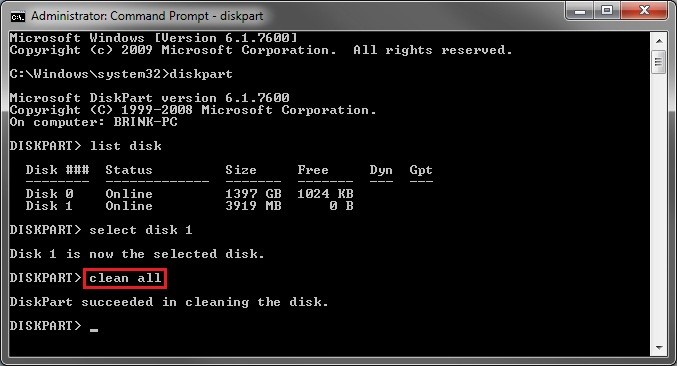 How to Create Bootable Pendrive for Windows 10?
To create windows 10 bootable pendrive, the most used method is through Win to USB method. It is again easy method that needs to be followed to make bootable pendrive.
Step 1- First of all you need to download Windows 10 from iso file.
Step 2- Then download WinToUSB and install it in your PC. This tool lets you to create bootable pendrive suing ISO images.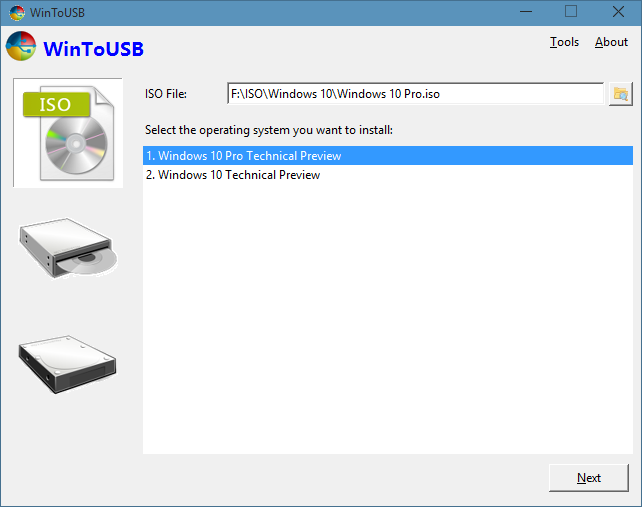 Step 3- It is advised to disable your Antivirus if you using any.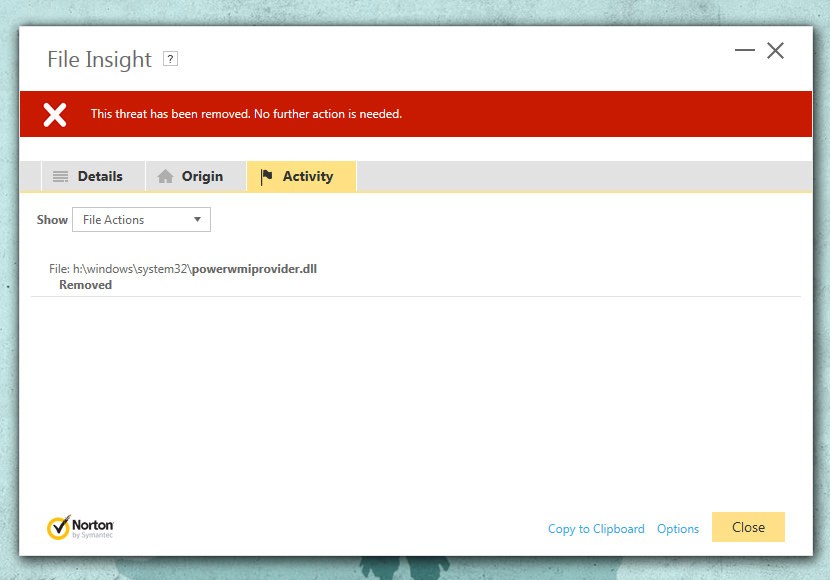 Step 4- In your system now open WinToUSB tool. From there select the version of windows that you wish to install.
Step 5- Click on Next after selecting OS.
Step 6- Wait for some time. After when installation is completed successfully a message windows will prompt.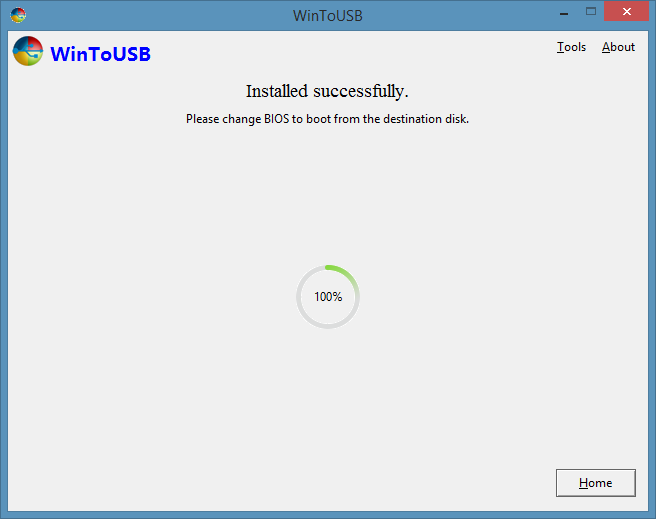 Step 7- Restart your computer or laptop.
Step 8- Change BIOS so as to boot OS from pendrive.
So follow these simple steps and learn how to make pendrive bootable.
---
Well, above mentioned were the ways for how to make pendrive bootable. Using pendrive to install the Windows or any OS is one of the most convenient methods as within time of 15 minutes or so you can make install Windows using bootable USB. So sit back and relax and follow these simple steps.