There is nothing much to tell about Skype for you all know about this popular video calling app. Still, Skype is one of the most popular video call application in the world. It supports a variety of functionalities and options. Skype can be considered as one of the most robust applications for video calling platform. Since then Skype has been high on popularity and has increased it, users.  So today I am sharing with you an information on how to change Skype username and what is Skype display name.
However, many Skype users don't know in depth of using Skype while creating Skype account. Hence many users use various nicknames that later become their official Skype username and ID. This is not a problem if you are using Skype to connect with family and friends. But if you are planning to use Skype for professional terms or getting a job then Skype username should be influential. That is the time when you realize the need to change Skype username.
How to Create Skype Account?
Before we reach to the main topic of discussion that is how to change Skype username first let us start with the basic of how to create Skype account. Creating a Skype account is an easy process. All you need to do is follow the basic steps mentioned below-
Step 1 – Visit the site Skype.com. Then select Sign In that you will get in the upper-right corner.
Step 2 – Select Create an account. The signup form will appear. Follow the directions and enter the credentials like your name, birth date, and gender.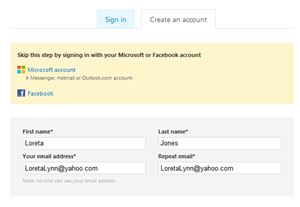 Step 3 – Click on Continue after reviewing the terms of service and the Skype Privacy Statement.
Step 4 – Your account will get successfully created. Now select Download Skype.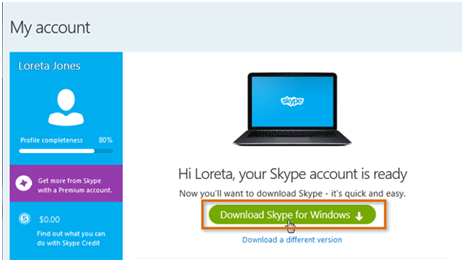 Step 5 – Locate and select the installation file on your computer. Then follow the on-screen instructions to install Skype.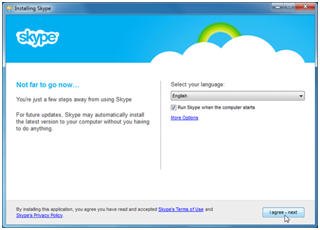 Step 6 – Simply enter your username and password. Click on Sign in.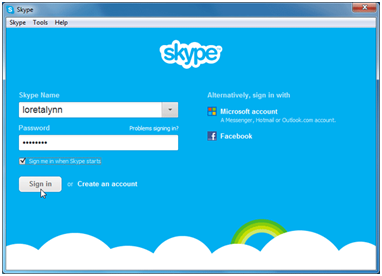 The Skype window will appear and now you can begin the conversation and make con calls to your dear ones.
Understanding Skype Lingo

Now Skype carries many names within it like username, display name or Skype name. So let us understand these terms before we head to change Skype username option.
Skype Name : Unlike other social networking sites like Facebook or Google, Skype name does not essentially mean your real name. In Skype, Skype name is actually your Skype ID that is the unique identifier of your Skype account. This is called skype username.
So Skype name, Skype ID and Skype username all are same.
Skype Display Name : This is the name that represents your account. It is not necessarily unique to each account for it is what represents your name. The display name will appear when you call someone or send them a Skype message.
How to Change your Name in Skype?
Now to change your identity or more specifically your Skype name then you need to follow the given steps below. Firstly you need to create Skype account using web or an app on your smartphone. You can do so with the above-mentioned method. If you already have an account then simply begin with changing your Skype name.
Step 1 – Sign in to your Skype account providing ID and password.
Step 2 – From the top of the drop-down menu click on My Account.
Step 3 – Scroll down and click on Edit Profile option. Clicking on this will open your profile page.
Step 4 – In the upper right side of the profile page again click on Edit Profile.
Step 5 – In the column of first and last name type a new name into the field near the top of the "Personal information" area.
Step 6 – Click on Save and your new name will now be saved in the Skype account.
Next time whenever you will open the Skype account your profile will have the new name created by you.
How to Change Skype Username?
With Skype, you create different names with different methods. If you sign up for Skype using Skype sign up page using personal email, you will be required to create your own Skype ID as Skype username. For instance, chris589 will be your Skype username/ Skype ID.
If you are using your Microsoft account to sign up in Skype then, in that case, Microsoft account email e.g. [email protected] will be your Skype username.
Unfortunately, there is a bad news for you. Because you cannot change Skype username. Well, it is sad but true for none of the Skype platforms allows you to change your Skype ID.
But if it is really needed for you to change Skype username, then you will have to sign up for a new Skype account wholly. This can be done when filling up the Skype Sign up form. You can use the username or Skype name you want now.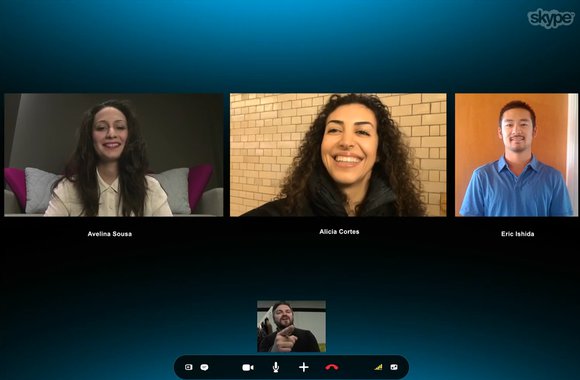 After when you create the new account all your previous information and contacts will get deleted. So you better think before starting the process.
Once you have created a new account, you can now notify your previous contacts about moving on to the new Skype ID and list them as friends.
Your Skype username will now have been successfully changed and will reflect across all the Skype platforms.
Well, it is quite disastrous that Skype does not allows you to change username but still it has got a way out for you. So refer this complete guide on Skype and how to change Skype username successfully and easily. I hope this article will answer all your queries.
Wrapping It Up – How To Change Skype Username
Fill a form with information like your email address, phone number, your name and the username you want to be using for your account. Skype is a great tool to connect with potential employers and build a professional online image. Of course, the business etiquette imposes certain rules. You need to have a professional looking email address and Skype username to inspire trust and professionalism.
Skype display name, which is the name people see when you appear in their contacts. You can change your Skype display name on the Skype website and on the mobile version of Skype, but you cannot change your Skype display name in the Skype program for Windows and Mac computers. You also can't change your Skype username without creating a new account.