The most important thing for the human survival these days is internet which has changed the lifestyle and the entire human existence upside down. The Internet is no longer just the medium of providing us with information but makes the human life easier and simpler. Internet had advanced the lifestyle and etiquettes of people.
So basically internet is the backbone of human survival but imagine what if the backbone collapse, you need to fix it as soon as possible or else the life may collapse. So there are problems people face while using the internet and " fix err_cache_miss Error in Google Chrome" is one such problem which normally occurs as an error while surfing the internet & there's a need to fix this error. Let's see what steps can be taken to fix this error which becomes an obstacle for us while using the internet. Before we jump on to the solution of the problem  Firstly you need to now:
What is causing err_cache_miss error?
This happens when any of the corrupted extension is installed the other reason maybe DevTools, DevTools is the tool which fetches the resource information from the cache, there is a time when there is a failure of DevTools which also cause this  err_cache_miss Error in Google Chrome.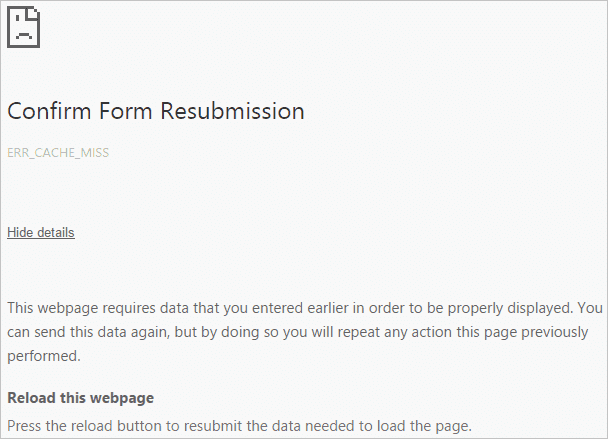 I would like to put this in your knowledge that there are some simpler methods you can forward to before going on to the complex ones.
Simple methods to fix err_cache_miss Error in Google Chrome
You can uninstall and then reinstall Google Chrome.
You can directly go to the browser settings and restore all the previously set settings to default.
You can shut down and restart your system.
Let's hop on to the other important solutions.
Fix Err_Cache_Miss By Clearing Chrome's History.
Busy schedules of people these days make them forget to clear or delete the history or browsing data or else people often don't pay much attention to this matter. However, if you're facing this error, then you should delete your history or browsing data which may turn out tone helpful for you to fix the problem of fix err_cache_miss Error in Google Chrome.  Deleting browsing data is a child's play, but in case you aren't aware of it, the steps are given below.
Steps to delete history.
Open Google Chrome.
Once it opens, press CTRL + H
This will direct you to the history menu, now click on clear browsing data
Following the above steps may help you to erase all the browsing data saved on your Google chrome. Once you've erased all of it restart your computer and check it, that fixes the error.
Also read : Trace Mobile number with Location
Normally deleting the history resolves this issue to a great extent as the unwanted storage that was building up in your computer gets deleted.
Fixing Err Cache Miss Using Developer Tools
Not everyone is well aware of the fact that Google chrome consists of a handy developer tool option that can fix up this used to fix mostly the browser related issues. Although the developer tools are not meant to be used by average user but by gaining proper knowledge and exploring them well enough make your work easier.
If you're planning to opt this option to resolve the fix err_cache_miss Error in Google Chrome, then you need to follow the steps given below.
Open Google Chrome
Press CTRL +shift + l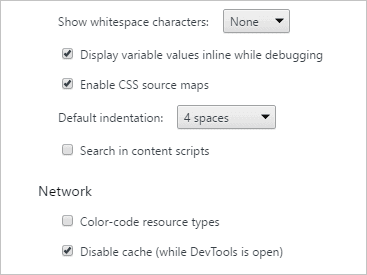 Now press F1, and disable while the Devtool is open Disable cache.
Now after you're done with this simply refresh the existing page.

If the error is caused by the website and not by the browser, then this solution may not work, and In that case, you can hop on to other option for the solution.
Upgrading internet browser
Updating apps are one the essential requirement to let the applications or the system where the application is installed work properly If you are expecting better performance and better security also you are looking forward to fixing up the bugs then you need to simply upgrade chrome to the latest version. Quickly update your chrome as making the use of the latest version of Google Chrome can help you to fox your error.  To check the new updates & new version of Google chrome refer to the link below and Google Chrome will automatically direct you to the updates if any new updates are available.
chrome://settings/help
Hope you liked this amazing article and your problem is now solved.