ERR_SPDY_PROTOCOL_ERROR is among the most common errors that we may have to face while accessing certain websites on our all-time favorite Google Chrome. Well, Google Chrome is quite cool to use and even though it sometimes comes up with some errors those errors are really very easy to deal with and so is this error. This err_spdy_protocol_error is one such common errors which are been seen by users all across the world. There are certainly different methods to solve this problem, but all of them include just a few simple steps. Before going into that, how can we solve this error, we first need to learn what this error is and why does it occur.
What is ERR_SPDY_PROTOCOL_ERROR?
Many of the times when you try to access some websites (mostly popular once, like YouTube, Google+, tumbler, Facebook and many others) you get this error (ERR_SPDY_PROTOCOL_ERROR) on your screen with the following message "this webpage is not available" or errors like err_spdy_protocol_error facebook, err_spdy_protocol_error Tumblr, err_spdy_protocol_error chrome – all you need is a err_spdy_protocol_error fix, and you wonder what wrong is with my network connection?
Fix ERR_SPDY_PROTOCOL_ERROR in Google Chrome
Well, there is nothing like this, it's just that there is some network security issue. SPDY was once a protocol which is now not supported by Google (due to the coming of HTTP 2 which made it pretty vulnerable) and hence may create an issue if you do not have the latest version of chrome with you and this error mostly occur for only those websites which have enabled https. Well, this is just one of the possibilities that may be true. Apart from that, it may be because of many other reasons that to including both with and without VPN (Virtual Private Network) condition. Now since we know what exactly this error is about, let us now see few methods to get this error fixed permanently.
Check out other errors solution:
Methods to solveERR_SPDY_PROTOCOL_ERROR or this web page is not available err_spdy_protocol_error:
Well before getting all hyped up and trying to solve this problem by various methods which may involve few steps, you should try this simple step, if this does not works then you may move on to the following methods.
Now, which simple step is that? It's often said that the solutions of real big problems lie in the simplest way. And you can get rid of err study protocol error also called as spdy protocol error chrome by simply opening your Chrome and clearing the Cache. You can clear the Cache and can then restart the browser. This err_spdy_protocol_error fix works 7 out of 10 times. And if it doesn't, then, in that case, you can follow these methods to fix err_spdy_protocol_error hide details error.
ERR_SPDY_PROTOCOL_ERROR is a common Windows error that you face because of some system errors in Google Chrome. This error can be fixed easily with the below provided tutorial.  The error says that the address you are trying to open is either down or moved to permanently to a new address. The normal reasons for this error is the internet problems or low-speed internet connection.
Method 1: Clearing Cookies from Chrome
Well, this the easiest one and usually works if the error is just due to some security issues caused due to the cookies that are present on your web browser. What you have to do is just follow these steps which are pretty simple:
Step 1:  Go to the settings in your browser.
Step 2:  Go to the history tab.
Step 3:  Click on Clear Browsing Data tab
Step 4: you will see a pop-up box with a checklist, tick on "Cached Images and files" and click on "Cookies and Other site and plug-in data".
Step 5: Deselect all the things in that box.
Step 6: "Obligate the following items from" should always be set on "the beginning of time"
Step 7: then click on Clearing Browsing data tab below (in right most corner)
Method 2: Update Your Browser
Well as I mentioned earlier that SPDY protocol is no more in existence and is removed from the latest versions of the browser, so to ensure that this error does not occur you need to make sure that the browser you are using is not outdated. If so, kindly download the latest version of Google Chrome and you may get the proper results. To get rid of this err_spdy_protocol_error, (err spdy protocol error) you can simply update your Google Chrome browser and get the latest one upon the surface for your use.
The Latest Version you get to use Google Chrome (At the time of writing) is built no. 58.0.3029.81. Simply download the Latest version from the link provided below and get rid err spdy protocol error.
https://www.google.co.in/chrome/browser/desktop/
Method 3: Check for Antivirus software on your system
Many of the Avast Security Software users face this err spdy protocol error while accessing certain websites. So if you are using this security software then you may need to add these websites in the Web Shield exclusion of this security software. To do so you need to follow these steps:
Step1: Open the Avast security software in your system
Step 2: Go to setting in that software.
Step3: Choose active protection tab
Step4: Go to Customize Web Shied Protection
Step5: add the required websites here, separately.
This process will surely solve your problem if you are using this software. But make sure you add all the URLs properly or the error may continue to be seen and you won't be able to correct it even after following any other method.
And if you still get this error after doing these steps correctly you may follow the other methods, because then your antivirus is the matter of concern.
Method 4: Flush Sockets
This is the last probable option to get you out of err_spdy_protocol_error hide details problem or the err_spdy_protocol_error google chrome. Just follow these steps-
Step 1: Open the following link chrome://net-internals/#sockets
Step 2: Choose Sockets from the top left corner tab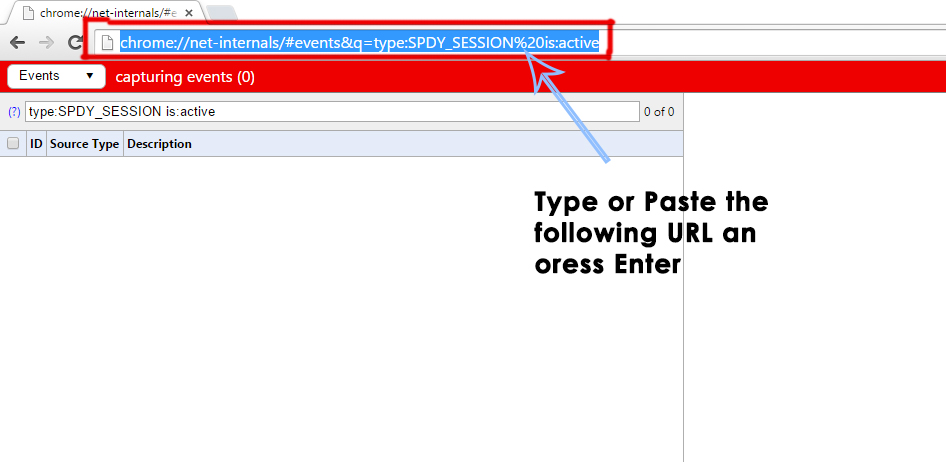 Step 3: Now click on the clear socket pool option.
Anyone of these steps will surely help you to fix this error permanently and if still, you are not able to get rid of this issue, you may uninstall your browser and then reinstall it.It's a really simple error with least complexity, it may sometimes get fixed only by refreshing the page which only takes seconds or even if you follow any of these steps you will be able to do that in just 5 minutes.Kindly follow the steps properly, so that your carelessness may not become a problem for you.