Err_connection_reset is an error found in Chrome Web Browser. This error is very common. Usually, this kind of error is caused due to network issues, any changes in network connection or broadband settings can lead to this kind of issue. Mostly these problems are from the internet service provider (ISP) or the web server. There are not many options for users to overcome the ERR_CONNECTION_RESET error.
How to Fix ERR_CONNECTION_RESET
Although if the problem arose from the user end, there are many ways to resolve this problem. There may be many reasons this error is seen in Google Chrome. Line wise-
Internet Connection is disabled or interrupted.
ISP blocks specific websites.
Firewall blocks specific websites.
Old registry entries.
Third party VPN clients.
Antivirus or Firewall installed.
Firstly, it is to be identified the ERR_CONNECTION_RESET error is caused by which of the reason and then find a solution to it. There are proper ways which can be used to resolve the connection reset error and regain the internet connection.
Uninstalling VPN and Proxy Setting Check
Sometimes, third party VPN clients installed on the computer creates ERR_CONNECTION_RESET error, try uninstalling it temporarily. This may fix the issue.
Google Chrome uses the sock/proxy settings of the default computer as its own settings. There is no such built-in sock/privacy setting (which may be found in other browsers like Mozilla Firefox).
If proxies are used before and are not turned OFF in the LAN configuration of the default computer, this may be one of the reasons for the error to be displayed.
So to resolve this, open Control Panel from the start menu, and in that choose Internet Options.
Find and click on the Connections tab from one of the many tabs given.
Under that click LAN settings.
Important to check out : Best Wireless Gaming Headset
Uncheck all the options listed below. Finally, click on the OK button. Problem is solved instantly.
Reset IP address
This is the second solution and quite simple too. First, open Command Prompt by clicking on the start menu and then searching for Command Prompt and press enter. If the user isn't an administrator user, right click on the application and click on Run as administrator.
Now, type "netsh winsock reset catalog" (without double quotes) and then press enter key.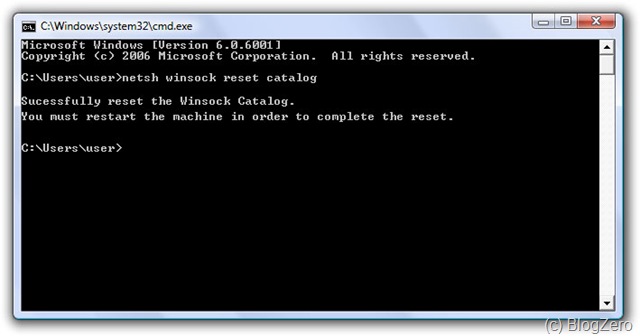 Finally, restart the computer, IP address is reset.
Disabling the Firewall or Antivirus Installed
Often, Antivirus or windows firewall which is built-in blocks the internet connection creating the ERR_CONNECTION_RESET error.
Although, uninstalling the Firewall or Antivirus may not be considered good since the computer may get prone to viruses or malicious programs.
Better is to disable the firewall or the antivirus temporarily and check whether this is causing the problem or not.
If the cause appeared for the ERR_CONNECTION_RESET error is due to the built-in firewall or antivirus program, look for the reason why it has blocked the connection and unblock it then. Add your internet connection to the whitelist to get saved from getting blocked again.
Cleaning the Error and old Windows Registry Entries
Old and error windows registry entries are one of the frequent reason for ERR_CONNECTION_RESET error. To remove them third-party applications are installed on the PC. Applications like CCleaner or TuneUp Utilities are used to clean the windows registry entries.
You can easily get these applications on the internet for free (filehippo.com is one of the sites for downloading these applications).
Checking for Updates
Always keep a track of updates related to windows or antivirus, any pending update if found should be installed immediately. However, Google Chrome updates itself automatically, but check for chrome updates too.
To do it, type "chrome://help/" in the address bar and press enter key. If there's any update it will start automatically.

Network Troubleshooter
Any network related issue in windows is repaired by a default built-in troubleshooter, use this to overcome ERR_CONNECTION_RESET error. This troubleshooter can be accessed in following steps:
Click on the start menu, and look for the settings option, Win + I is the shortcut for settings.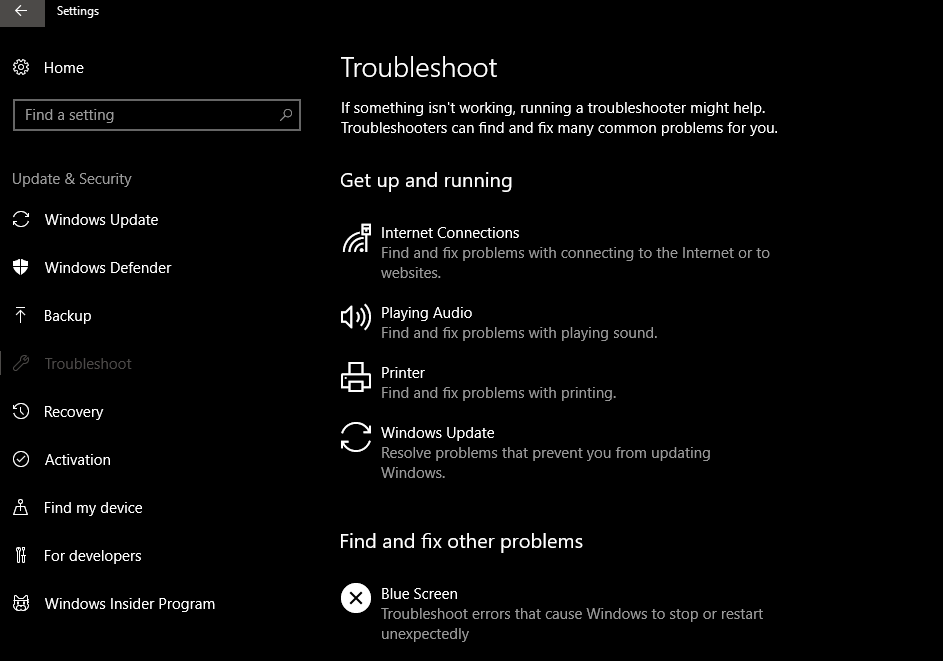 In the settings menu, click on update and security, and then click on Troubleshoot.
Search for the 'internet connections', and now run the troubleshooter.
Keep on following the on-screen instructions to fix the error
The Maximum Transmission Unit (MTU) setup
This method is widely used to overcome such kind of network error problems. But, it is quite complex, it can break the internet connectivity if not handled carefully. To setup MTU, follow these instructions:
Open Network Connections. Either way is tap Win + R, type ncpa.cpl and press enter, that window will be opened.
Search for your connection name and remember that
Now, click on start menu, open command prompt(right click on it and choose run as administrator).
Type the following command and press enter, In place of "wi-fi" use your connection name.
netsh interface ipv4 set subinterface "wi-fi" mtu=1472 store=persistent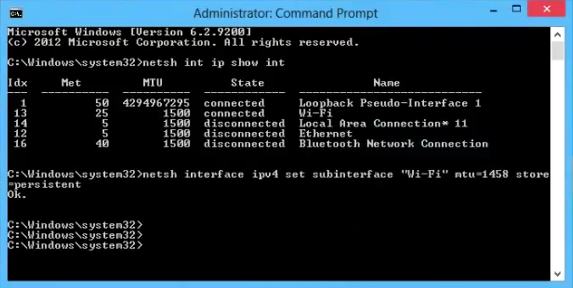 After completing the above process, open Google Chrome and visit any website, the ERR_CONNECTION_RESET error is removed.
Resetting Google Chrome
If the problem still exists and it is only faced in Google Chrome, try resetting Google Chrome. Most probably the ERR_CONNECTION_RESET error should be removed after it fix and correct all configurations. Steps for resetting chrome are:
Tap chrome://settings/resetProfileSettings in address bar and hit enter key.0
Click on Reset.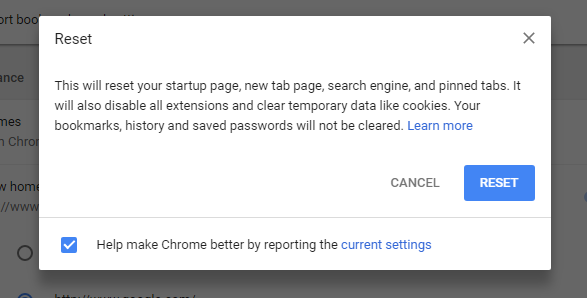 Using the methods mentioned above, it's most likely that the problem is solved of ERR_CONNECTION_RESET error. If still the problem continues, check the internet connection. Sometimes internet service providers (ISP) may stop your connection due to unpaid bill or service errors.