Talking about dpc watchdog violation, it is one of the biggest nightmares for the users of Windows 8 and Windows 10. As soon as you see dpc watchdog violation blue screen of death your system restarts after 5 or so seconds. For once it is tolerable but if the same message of dpc watchdog violation generates it is kind of irritating. Then what all you need is to find how to get this dpc watchdog violation fix. Dpc watchdog error generally occurs when you update your windows to higher version on account of driver issues. This dpc watchdog error is followed by the system crash or blue screen of death though not a serious issue but troublesome. So let's know what is DPC watchdog violation windows 10 and windows 8 and how to fix this dpc watchdog violation issue.
The obvious and frequent cause could possibly be your SSD drive with old firmware that is not supported by your Windows. Outdated drivers of the hardware pieces might also cause BSOD to surprise you anytime. Some people even noted that whenever they blocked in their headphones, the blue screen appeared with Watchdog Violation error. This article will help you to fix this DPC watchdog violation Windows 10 error.
What is dpc watchdog violation?
It is a common error message that shows up in windows system if the SSD drive is corrupt or not updated. The problem in your hardware components creates such issue that needs to be fixed. You can also see this error of dpc watchdog violation on boot of your system. There are many reasons responsible for the dpc watchdog violation and here are few to be named-
Present computer drivers that you are using have become outdated
SSD you are using is too old to be compatible with latest Windows 8 and 10
This watchdog violation may also occur due to some computer apps or corrupted hardware
Incorrectly updating of windows may also require the dpc watchdog violation fix
Well this is an error that can be easily fixed by following certain methods in correct manner and order. So here is the complete guide on how to fix this dpc watchdog violation error.
Also Check :
How to Fix DPC watchdog violation Errors
Method 1- Turn off fast set up
The simplest method to fix this dpc watchdog violation Lenovo and other PCs is to turn off the fast set up option following given steps-
Step 1- Go to Start button then click on Control panel and then power options.
Step 2- Look at the left side and you will see the option Choose what the power button does.
Step 3- Then click on Change settings that are currently unavailable.
Step 4- Scrolling down you will locate Turn on Set up option. Uncheck this option to turn off the set up.
Step 5- Save the changes. Click exit.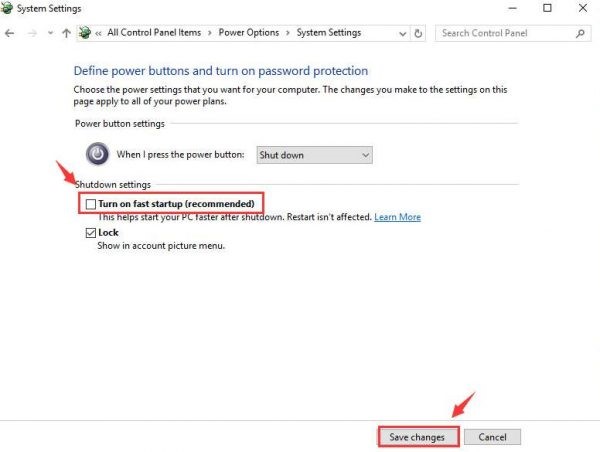 In this way you can fix dpc watchdog violation.
Method 2- Check for corrupted hard drive
Another option to resolve this dpc watchdog violation windows 10 nvidia is to check for the hard drive that may have been corrupted.
Step 1- Click on Windows key and then in search box type cmd. Then right click on the command prompt option and choose run as administrator.
Step 2- Just click yes when the administrator windows will be prompted.
Step 3- In the command window type the command chkdsk c: /f/r. Then press enter.
Step 4- Now restart your computer. On restarting windows will look for corrupted hardware.
In this way the issue will be resolved.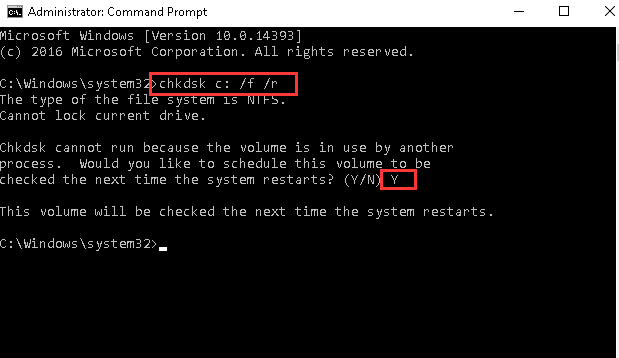 Method 3- Safe Mode
This is one of the most successful methods for dpc watchdog violation is to reinstall display driver in safe mode.
Step 1- First you need to turn on your PC in safe mode.
Step 2- Now click on power button and turn on your PC
Step 3- After then press F8 key. You will get a black window screen where one option will be Safe mode.
Step 4- The PC will open in safe mode. Now remove all the external drivers along with network drivers.
Step 5- After uninstalling all these drivers install them all again.  Make sure you install all the updated drivers.
Steps 6- Now restart your PC and your dpc violation issue is resolved.

Method 4- Update SSD firmware-
The main cause of dpc watchdog violation is the outdated SSD firmware that you are using in your PC.
Step 1- On your Windows 10 or 8 laptop launch File explorer.
Step 2- Right click on My Computer and then from popup menu click on Manage.
Step 3- Go to computer management windows and then click on device manager.
Step 4- Expand the disk drivers and all the list of hard drivers connected to your PC will be shown.
Step 5- Right click on one SSD. Then new window will open and click on driver tab.
Step 6- Then click on the update drivers options.
Step 7- Now windows will search for the latest version of the firmware of your SSD along with notification.
This method will surely resolve your dpc watchdog violation error.
Also Read : Fix DNS Lookup Failed on Chrome
Method 5- Fix System files
Scanning and fixing of system files is also considered as one of the easy way to solve dpc watchdog violation.
Step 1- firstly disconnect internet or any other network available.
Step 2- Then disable any security software that is installed on your system. Example – Antivirus or Internet security etc.
Step 3- In administrator mode open command prompt.
Step 4- Type SFC/SCANNOW and then press enter.
Step 5- The process will take few minutes to complete.
Step 6- Restart your PC now.
You will see that the issue of dpc watchdog violation overclock is resolves after restarting your PC.
Method 6- Re-install Windows
If your system was running quite well and suddenly this trouble generating issue of dpc watchdog violation is interrupting your system, then this is always the sure shot method to try for. Follow these steps to solve the issue with reinstallation.
Step 1- First turn on your PC in safe mode by following the above mentioned methods.
Step 2- now go to settings and look for update and recovery and then click on recovery option.
Step 3- now reset your PC with the latest version of window and choose from the given options.
Step 4- You will require bootable windows disk or drive to launch the latest version of windows that is fully updated.
After it is done restart your PC and the issue is solved.
Before following any of the above methods it is recommended that you understand which software or driver is causing dpc watchdog violation. And if any one of the methods do not work you can simply switch on the last method that lets you to re-install the windows to latest version.
Also Check : fix dns_probe_finished_no_internet
How to avoid dpc watchdog violation?
By keeping in mind the certain tips one can always avoid the dpc watchdog violation error.
Always use updated windows and make sure it is not corrupted.
Keep all your software and other drivers up to date.
Turn off your PC properly and never go for force shut down of PC.
Solve any other issue by reinstalling your drivers to avoid death of screen.
Your Intel management interface engine should be latest and updated.
Clean up your disk regularly.
Always use compatible drivers and software.
So maintaining all these advices you can avoid the DPC watchdog violation error and go on for working on your PC without any interference. All these methods are simple to use and can be followed mannerly. Still for any further queries be free to share your problems.