Microsoft is a leading IT vendor that offers certifications for those who need skills and knowledge to work with Microsoft products. Microsoft prepares specialists that are skillful to work with Database, Server, Cloud technologies and can develop applications. Microsoft certifications are of different levels from beginner (MCSA) to professional (MCSE and MCSD 70-480). Before choosing the career path, you need to define which category suits you (cloud, mobility, productivity, data, app builder, business applications) and follow this track. Soon enough you will understand the benefits that Microsoft certification brings you: from a better position, better salary to respect of colleagues and job security.
If you are a creative person who knows how to boost one's IT business, put a radically new web application on display, occupy your niche in IT field or your dream is just to become a great application developer, in this case, being Microsoft certified is the path right for you! What you need to do is to get MCSD 70-480 certification, the one that testifies your skills in creating and developing web applications and services. To get to the top of MCSD 70-480 you need to start from the bottom of this way-MCSA credential. For that, you need to pass either 70-480 or 70-483 exam and then 70-486 exam. Thus, you become the owner of MCSA: Web Applications certification. After that, you need to pass the 70-487 exam which leads you directly to MCSD 70-480: App Builder credential. It seems to be not easy, but still, not so difficult. And there's no need to worry. Just be efficiently prepared.
Become Microsoft MCSA 70-480 Qualified IT Specialist
In this article, we'll dwell on taking the 70-480 exam that checks your HTML5 skills and leads to getting MSCA: Web Applications credential. The Microsoft 70-480 exam evaluates the candidates according to their proficiency in performing Information Technology tasks and completing projects that demand advanced knowledge of programming in HTML5 with JavaScript and CSS3. By taking this exam, an individual who acquires a passing score can demonstrate such competency to many different companies that hold a keen interest in qualified IT specialists.
You could be one of such candidates hence the need to provide this comprehensive guide on the Microsoft 70-480 exam. This article will help you learn more about this test, including how to obtain critical resources for your study and revision and how you can attain a passing score and become certified.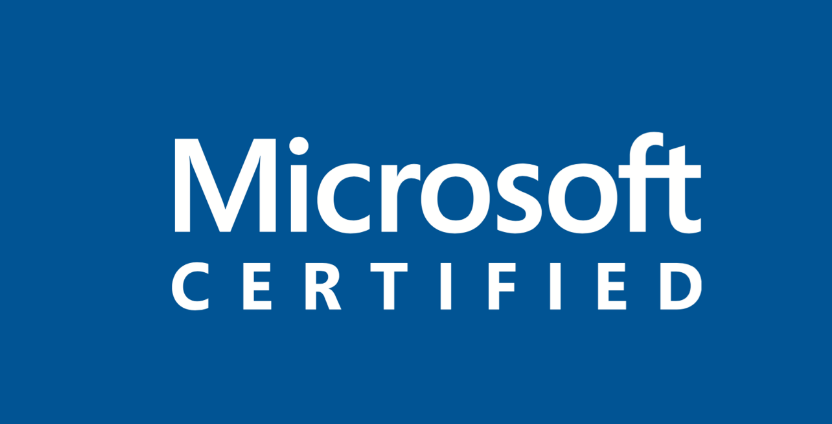 If you possess skills in C#, you can opt for the 70-483 exam.
The second step to get MCSA Web Applications credential is to pass the 70-486 exam that tests your ability to create web applications using such technologies as ASP.NET MVC, Microsoft Visual Studio 2017, ASP.NET Core.
And the final stage for obtaining MCSD 70-480 credential is to pass the 70-487 exam. For that, you need to have deep knowledge and skills referred to Microsoft Visual Studio 2017 and Microsoft Azure, as well as be able to develop applications on these technologies.
There was one more exam that the candidate needed to take to get MCSD 70-480 credential, it was 70-488, but it has been retired.
Microsoft 70-480: Exam Details
Still, if you've chosen to pass 70-480 exam, let's go into details what you need to know and skills to possess. Like most other Microsoft proficiency exams, the Microsoft 70-480 test is designed for individuals with knowledge and skills applicable to a specific area of the IT sphere. Indeed, this exam evaluates the ability of the candidate to complete projects on programming with HTML5, JavaScript, and CSS3. Free Microsoft 70-480 Exam Questions test gained prominence following the declaration of Microsoft that the HTML5 protocols will form the foundation for all current and future web developments.
The Microsoft 70-480 exam gives aspiring web developers the opportunity to show their competencies in the IT field by new standards and get the certificate.
The test is offered by a company named Pearson IT Certification. It also provides various tools to help the candidates prepare for the exam. Besides a number of the Microsoft 70-480 revision materials, the Exam Profile Series remains the premier test preparation kit published by this company.
While it is easy to develop web apps with both HTML5 and JavaScript, there are certain obstacles involved that can be dealt with only by the best developers. The Microsoft 70-480 exam addresses these likely obstacles by evaluating the candidates on a wide spectrum of IT skills, such as knowledge of the syntax and the standards of the HTML5 framework, as well as the ability to utilize third-party Application Programming Interfaces (APIs).
Microsoft 70-480: Exam Structure
Neither Microsoft nor Pearson IT Certification has revealed the exact structure of the Microsoft 70-480 exam, which is changed quite often.
Equally, the number of questions contained in the given Microsoft 70-480 exam is not known, which is in line with the wider policy for all Microsoft tests. However, the average number of question in 70-480 test administered over the last 5 years is around 50.
However, the types of questions are not revealed before the exam. While most questions over the same period were of the multiple-choice type, Microsoft has the freedom to include questions of a different format. As a result, the candidates may still encounter other question types such as simulations or reordering.
However, the passing score of the exam is always fixed at 700 points out of the total 1000 possible. While there is no official test timing, it has been determined that the Microsoft 70-480 exam lasts for approximately two hours.
Microsoft 70-480: Admission Requirements
There is no set academic qualification for the candidates interested in taking the Microsoft 70-480 exam. However, it is recommended that the individuals signing up for the test have at least a one-year experience of developing with HTML.
The most common HTML developments include HTML-based web applications, programming of essential business logic, as well as creating models integral to programming event-based applications. The skills that employ JavaScript to develop hardware and software platforms are equally appreciated.
However, having a thorough understanding of certain web development skills provides a springboard for a better outcome of the Microsoft 70-480 exam. These skills include the following:
Arrays and collections
Working with variables, operators, and expressions
Managing program flow and events
Asynchronous programming
Working with prototypes and methods
Decision and iteration statements
Data validation and working with data collections, including jQuery
Handling errors and exceptions
All candidates seeking to sit for the Microsoft 70-480 exam must sign up for the test through the registration system offered by the Prometric Testing Company.
Microsoft 70-480: Resources for Study and Revision
People from all around the world show a huge interest in the Microsoft 70-480 exam. This has been instrumental in the creation of several study and revision materials, and one of the benefits of such availability is that the students can access the needed study materials with ease. The sheer amount of applicable study and revision resources is staggering.
On average, an individual requires approximately 2 months to prepare fully for the exam. We recommend that you begin by taking the Microsoft 20480B course, which complements the 70-480 certification exam. This course is so elementary in principle and application that it acts as the perfect platform, which can help any candidate understand and apply the concepts of programming in HTML5 with JavaScript and CSS3. The Exam Ref Guidebook on Microsoft 70-480 by Rick Delorme is a key resource in studying for the Microsoft 70-480 exam. However, the book must be used together with other resources to enhance your preparedness for the test.
Similarly, the extensive resource library by W3Schools is handy when studying for this exam, with a plethora of real examples that will help you in revising the materials. A visit to the detailed pages of the Mozilla Developer Network would complement your knowledge in JavaScript in an unparalleled fashion.
Indeed, there is no limit of online and printed resources you can use while preparing to sit for your Microsoft 70-480 exam.
Conclusion
The need for Microsoft Certified Professionals has never been higher than today. This is good for all of us as the users of various IT technologies get high-quality services, and the certificate holders are becoming more popular in the IT job market. So, this is your chance to become a certified specialist and build your career. Start with taking the 70-480 exam then complete 70-486 and after getting MCSA credential, continue your professional way to a higher MCSD 70-480 level.
Get to know what Microsoft exam entails. This is easy to understand and can be achieved by checking the official Microsoft certification exam page and the Microsoft Exam Reference Book.
After that, the candidate must thoroughly check the available resource materials for the test to achieve the best possible result. Although Microsoft exams usually consist of multiple-choice questions, this does not mean that they are simple, so the test requires diligent preparation. Although these exams are tough, they can be completed on the first try. Wish you luck!